Raymond Godwin, S.Psi., M.Si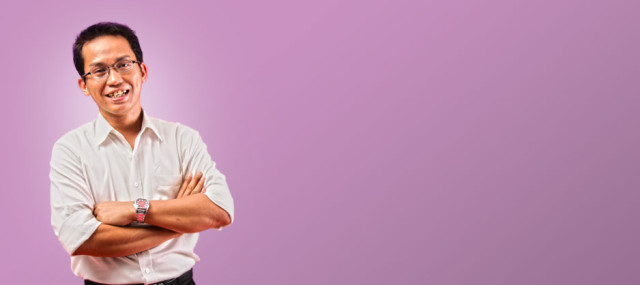 Head of Department
Educational Background
2001 – 2006: (Sarjana Psikologi) Fakultas Psikologi, Universitas Indonesia
2008 – 2010: (Magister Sains Terapan Psikologi) Program Magister Terapan Psikologi – Intervensi Sosial, Fakultas Psikologi, Universitas Indonesia
Contact
Address (Office): Department of Psychology, Faculty of Humanities, Bina Nusantara University, Jl. Kemanggisan Ilir III No. 45, Kemanggisan/Palmerah, DKI Jakarta 11480.
Tel. No. (Office): +62-21-5327630, ext. 2633
email : rgodwin@binus.edu
Research Interest
Social media dan perkembangan remaja.
Human-computer interaction.
Publications
Godwin, R. (2011). Pemanfaaatan situs media sosial untuk memfasilitasi kolaborasi dalam proses belajar: Sebuah pembelajaran dari program intervensi sosial terhadap penggunaan Facebook. Proceeding Seminar Nasional Psikologi dan Media, hal. 95-99. Seminar Nasional Psikologi dan Media, Malang, 14-15 Oktober 2011.
Godwin, R. (2013). Memelajari konsep moral dewasa muda Jakarta dengan pilihan tidak beragama. Humaniora, 4,1, 705-711.
Current Research Project
Gambaran persepsi rasa aman wanita dewasa muda Jakarta terhadap kendaraan umum.
Gambaran perkembangan Remaja Jakarta pengguna media sosial Twitter
Past Research Project
Perbedaan Pola Attachment pada Dewasa Muda Antara Pengguna Jejaring Sosial dan Bukan Pengguna Jejaring Sosial di Jakarta – Hibah BINUS 2012
Grants
Hibah Binus 2012
Hibah Binus 2013