ASEAN DAY 2019 @ BINUS University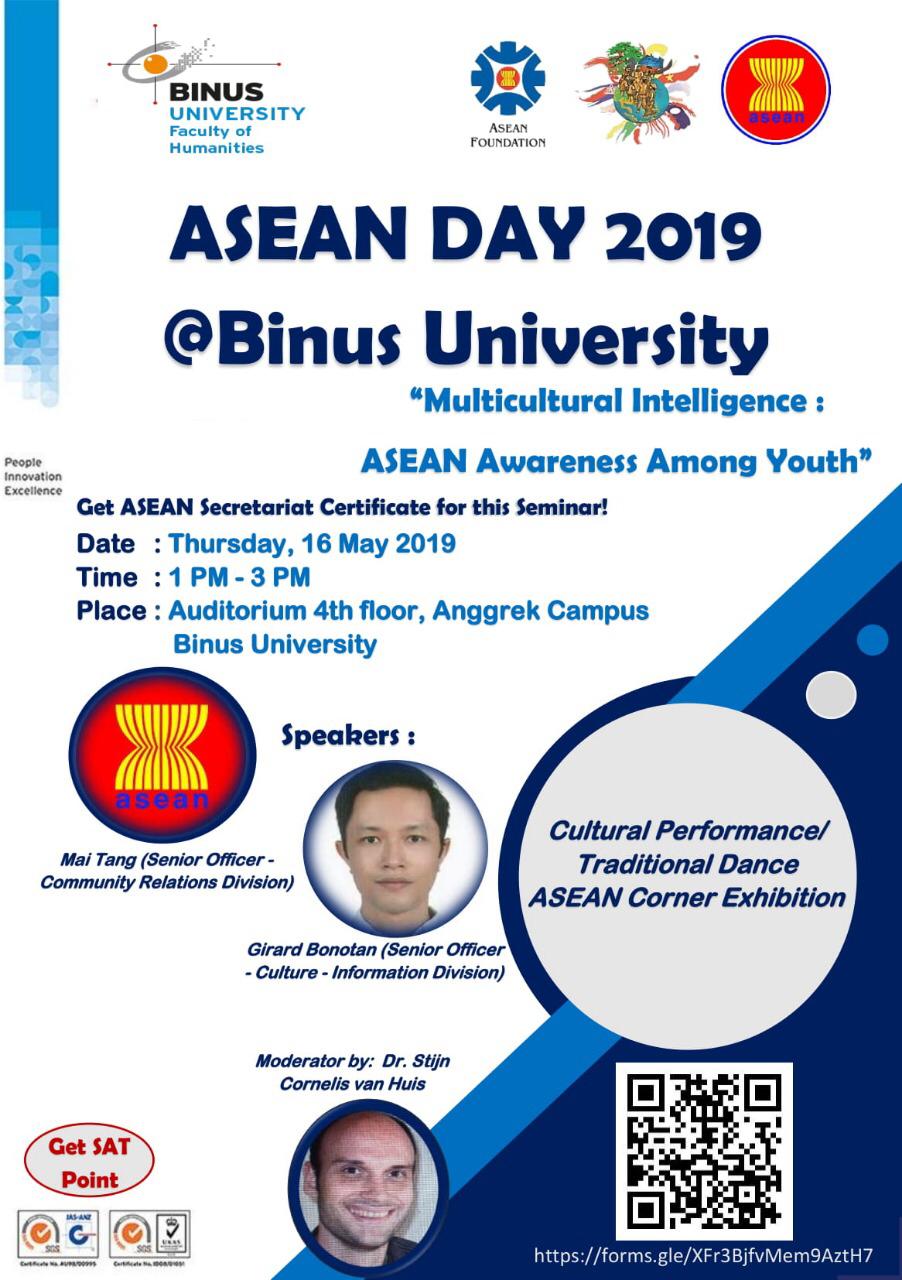 Pada hari ini, 16 Mei 2019, Fakultas Humaniora, BINUS University mengadakan sebuah event berkolaborasi dengan ASEAN Secretariat dan ASEAN Foundation yang bertajuk ASEAN DAY. Acara ini mengusung tema MULTICULTURAL INTELLIGENCE: ASEAN AWARENESS AMONG YOUTH. Acara dibuka dengan persembahan yang luar biasa dari mahasiswi-mahasiswi Jurusan Psikologi berupa tarian tradisional Betawi yang dinamakan "Zapin". Setelah itu, Dekan Fakultas Humaniora yang diwakilkan oleh Arthanami Pandjaitan (Head of of Internationalization & Partnership Programme, Faculty of Humanities) memberikan kata sambutan. Adapun cultural performance lain yang yang dibawakan di sela-sela acara adalah Taiko dari Jurusan Sastra Jepang dan Tarian Lenggang Nyai dari Jurusan Psikologi. Di ASEAN Day ini juga diadakan beberapa aktivitas seperti pojok pameran dan ASEAN Trivia Quiz.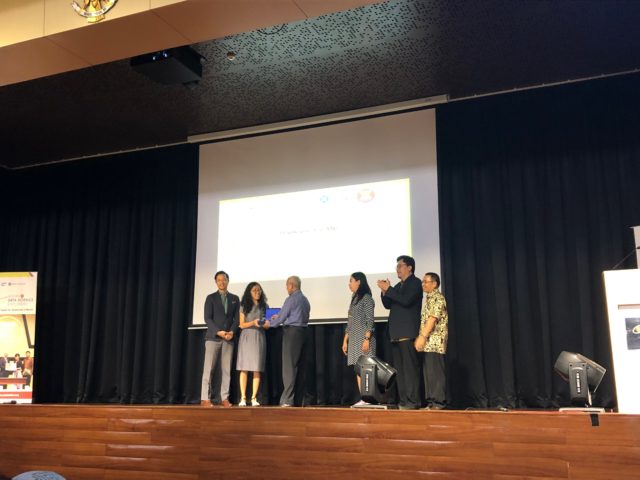 Inti dari acara ini adalah presentasi yang dibawakan oleh tiga pembicara yakni Mai Tang (Senior Officer Community Relations Division, ASEAN Secretariat), Uni Prayuti (Senior Programme Officer, ASEAN Foundation), dan Girard Bonotan (Senior Officer Culture-Information Division ASEAN Secretariat). Masing-masing pembicara menceritakan program-program yang dilakukan oleh divisi mereka. Setelah para speakers menyampaikan presentasi mereka, moderator, yang adalah Stjin Cornelis van Huis, mempersilahkan para peserta untuk bertanya. Sesi Questions & Answers ini berlangsung dengan baik karena peserta cukup partisipatif dalam bertanya (waktu yang diberikan hampir tidak cukup).
Acara seperti ini perlu diadakan secara berkala di beberapa kampus untuk meningkatkan awareness mahasiswa (baca: pemuda-pemudi Indonesia) terhadap ASEAN – ini terbukti bahwa semua peserta ASEAN Day hari ini baru pertama kali mendengar ASEAN Anthem dan baru tahu bahwa Kantor Sekretariat ASEAN sudah ada di Jakarta! Well, selamat kepada Fakultas Humaniora yang berhasil memfasilitasi ASEAN Day! #THINKASEAN #FEELASEAN