Kenapa "Si Dia" Belum juga Melamar?
Pada pertengahan mulai Februari yang lalu, masih di bulan "Cinta" saya dan Nanda (alumni psikologi BINUS) berkolaborasi untuk menulis mengenai fenomena yang mungkin terjadi di usia dewasa muda. Fenomena yang bisa terjadi saat sudah pacaran lama, sudah wisuda, setelah mendapat pekerjaan, yaitu bertanya dalam hati: "kok si dia belum juga melamar?". Ide untuk tulisan ini datang dari pertanyaan wawancara yang diberikan oleh ibunda.id. Kira-kira, apa ya penyebab seseorang belum melamar alias mengajak memasuki pernikahan? Yuk simak tulisan berikut ini..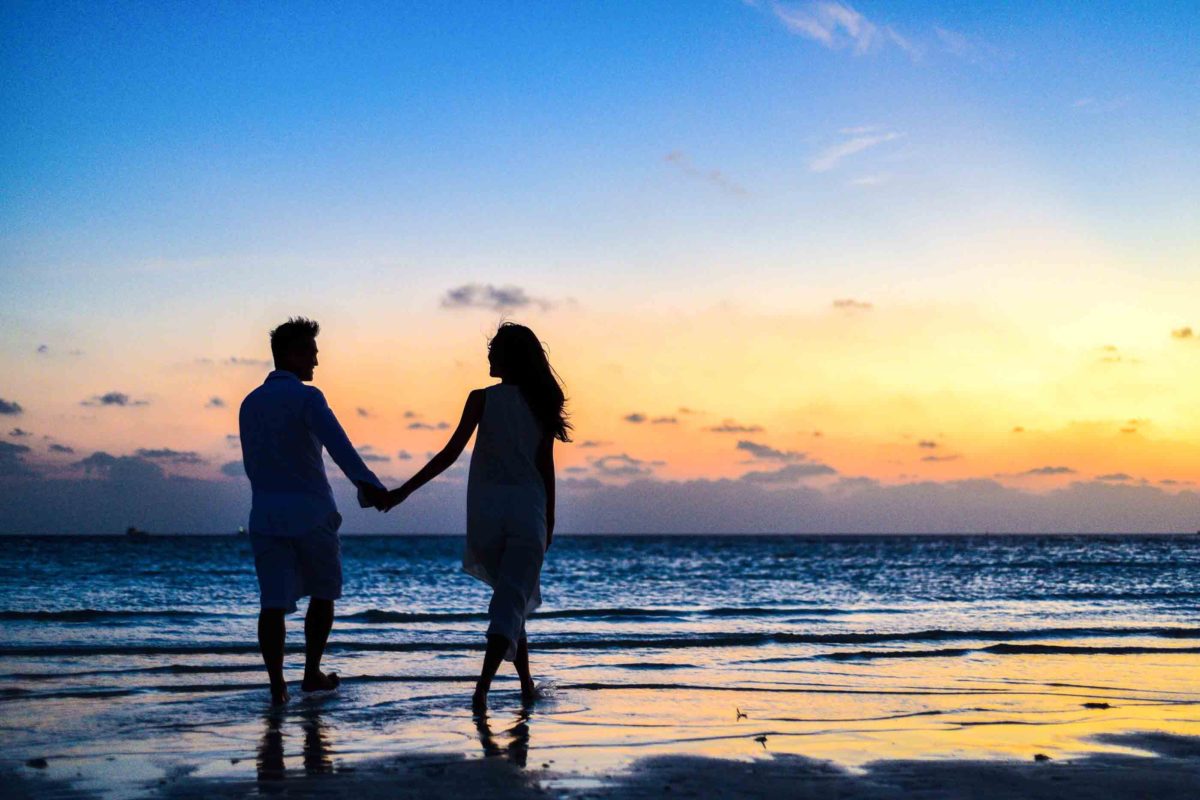 Belajar dari penelitian National Marriage Project, semakin banyak individu dewasa yang menunda untuk menikah karena melihat bahwa pernikahan sebagai kondisi menetap yang akan dicapai setelah mereka mencapai tujuan hidup pribadi. Tujuan pribadi disini bisa saja tujuan karir, pendidikan, atau lainnya. Berikut ini adalah beberapa kemungkinan alasan si dia menunda untuk melamar.
Masih menikmati hidup sendiri.
Hidup melajang ada enaknya juga lho, misalnya: penghasilan masih untuk diri dan keluarga sendiri, tempat tinggal pun bisa kos, dekat dengan kantor. Sedangkan kalau sudah menikah, tidak lagi bisa memikirkan diri sendiri. Keuangan perlu berbagi dengan pasangan, tempat tinggal pun perlu diputuskan bersama pasangan.
Menurut hasil survey PEW, dulu, di awal 1980-an, usia rata-rata untuk menikah adalah 25 untuk pria dan 22 untuk wanita. Akan tetapi, pada 2011, usia rata-rata untuk pernikahan pertama mencapai rekor tertinggi sepanjang masa, 29 untuk pria dan 27 untuk wanita. Laporan tersebut menegaskan peningkatan usia menikah.
Masih mengejar karir atau pendidikan.
Beberapa pekerjaan memang mensyaratkan karyawannya tidak menikah dulu semasa kontrak. Status single pun mempermudah melamar pekerjaan baru. Mungkin juga dia masih ingin konsentrasi mencari beasiswa dan melanjutkan pendidikan.
Belum siap secara finansial
Mungkin pasangan sudah terpikir bahwa menikah itu perlu biaya. Mungkin ia masih menabung dan bersiap-siap.
Belum siap berkomitmen
Pernikahan berarti bertanggung jawab menjadi suami/istri. Bisa jadi si dia belum yakin bahwa ia mau dan mampu menjalani tanggung jawab tersebut.
Jadi…
Apapun alasannya, sebaiknya hindari asumsi dan coba bicarakan dengan pasanganmu. Tanyakan saja: "Apa rencana kamu dalam 5 tahun mendatang?" 
"Bagaimana kamu menempatkan hubungan kita dalam rencana hidupnya tersebut?"

"Bagaimana pendapat kamu tentang kemungkinan meresmikan hubungan kita?"

Ingat, hindari asumsi ya! Coba bicarakan dengan pasanganmu. Kamu berhak tahu rencananya dan berhak punya rencanamu sendiri. Jangan lupa untuk ceritakan rencanamu ke pasangan juga ya 😊
Referensi:
Delayed Marriage On Rise: Good For College Educated, Tough On Middle America, diunduh dari: http://nationalmarriageproject.org/wp-
content/uploads/2013/03/KnotYetPressRelease-Final.pdf
10 Reasons To Delay Marriage As Long As Possible, diunduh dari: https://www.bolde.com/10-reasons-delay-marriage-long-possible/
Causes Of Late Marriage: Why Men And Women Marry Late, diunduh dari: https://iloverelationship.com/causes-of-late-marriage-why-people-marry-late/
10 Reasons It's Totally Fine To Never Get Married, diunduh dari: https://www.huffpost.com/entry/reasons-not-to-get-married_n_5274911x
Photo by Ibrahim Asad from Pexels
Penulis:
1) Pingkan C. B. Rumondor, M.Psi., Psikolog, dosen psikologi klinis di Universitas Bina Nusantara, mahasiswa S3 Fakultas Psikologi Universitas Indonesia. Praktek di Lab & Psychological Services, Universitas Bina Nusantara.
2) Nanda Wardhana, Psychology undergraduate // sports lover // freelance assistant research.
Tulisan ini sudah pernah dipublikasikan di: https://pingkanrumondor.blogspot.com/2019/02/kenapa-si-dia-belum-juga-melamar.html