Bermain sambil belajar di PAUD Yasmi
BINA NUSANTARA memiliki makna sebuah harapan untuk membangun bangsa melalui pendidikan. Untuk mencapainya diperlukan characteristic value SPIRIT dari setiap BINUSIAN yaitu Striving for Excellence, Perseverance, Integrity, Respect, Innovation dan Teamwork; serta motivational value Fostering and Empowering. BINUS Corporate Learning & Development (BCL&D) melalui School of BINUS Culture menyelenggarakan acara Meet & Greet 2018 yang menyusung tema SPIRIT for Society. Kegiatan ini merupakan rangkaian dari BINUS Employee Engagement Program bagi karyawan baru periode September 2017 s.d September 2018. Pada pelaksanaan Meet & Greet 2018, BCL&D bekerja sama dengan Teach For Indonesia (TFI) dalam rangka mengaplikasikan value SPIRIT dan Fostering and Empowering di lingkungan sekitar area kampus dan sekolah BINUS. Kegiatan yang dilakukan berupa mengajar di kelompok belajar dan PAUD.
Saya dan beberapa kolega dari BINUS mendapat giliran bertugas mengajar di PAUD Yasmi, di Kemanggisan Ilir 3, Pal Merah. Adapun kegiatan yang kami lakukan adalah, Pengenalan angka dan warna, dimana setiap anak diberikan gambar dan kertas origami yang telah dibentuk. Setiap anak memberi warna gambar dengan cara menempelkan kertas origami pada gambar sesuai dengan arahan warnanya. Kegiatan yang kedua adalah melatih motorik halus, dimana setiap anak akan disediakan benang elastis dan beads, yang kemudian akan diminta untuk meronce dengan memasukan beads kedalam benang sehingga menjadi sebuah gelang.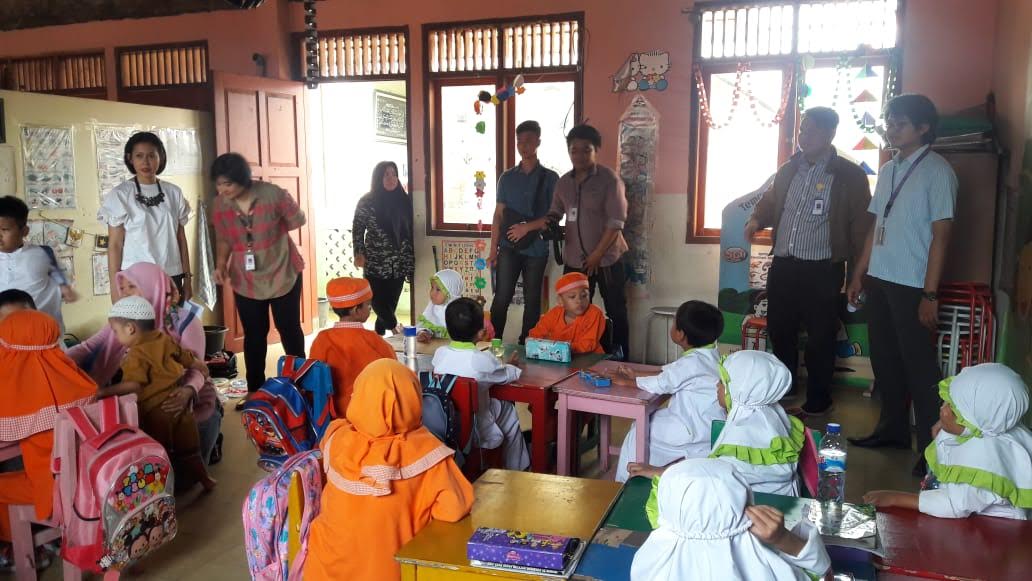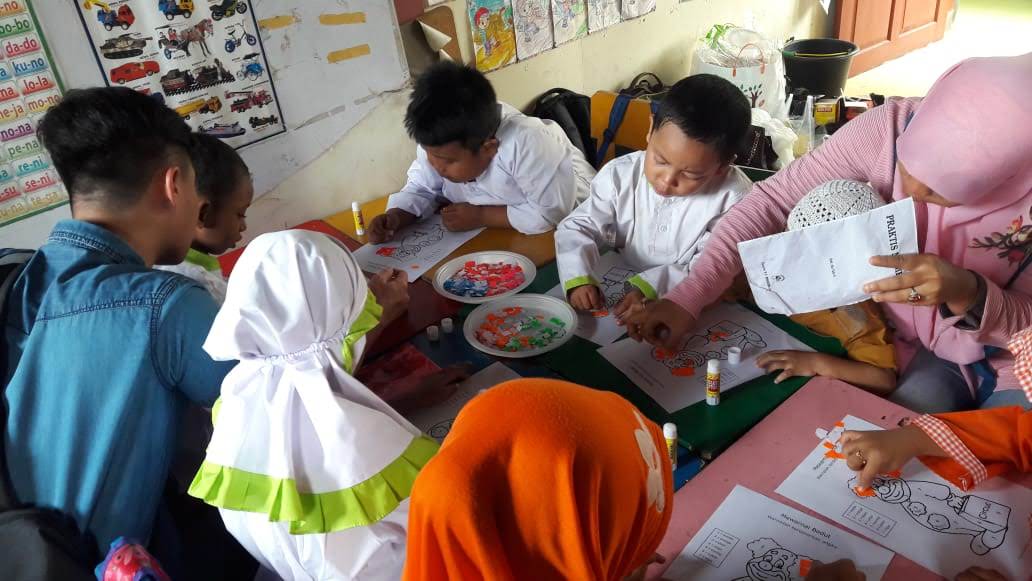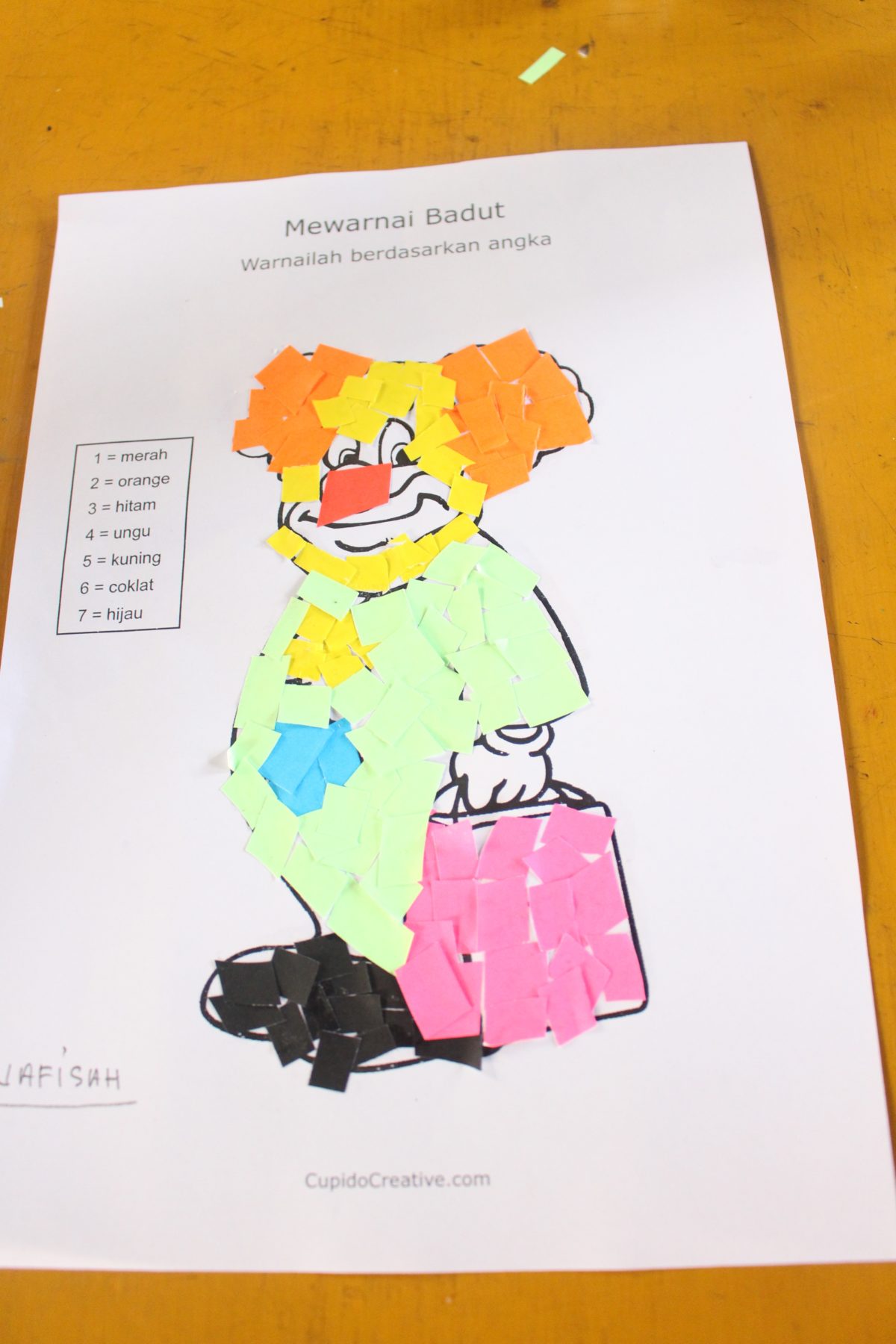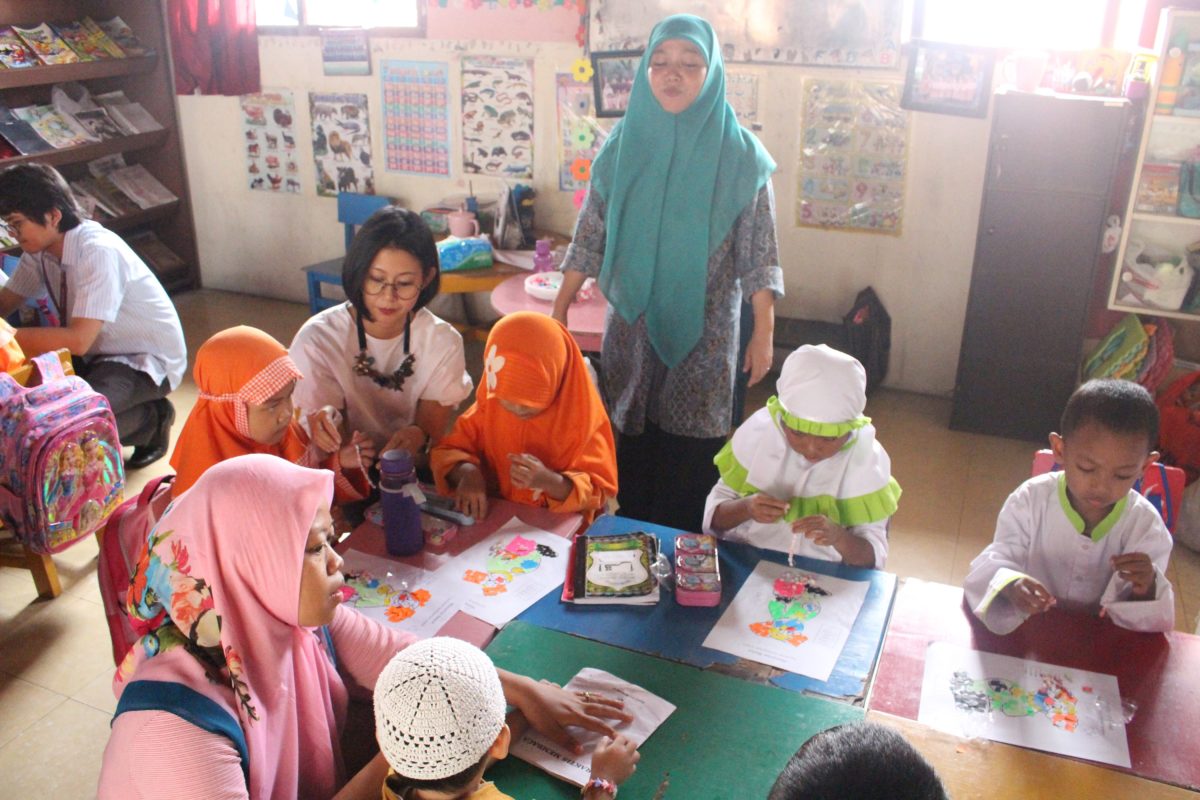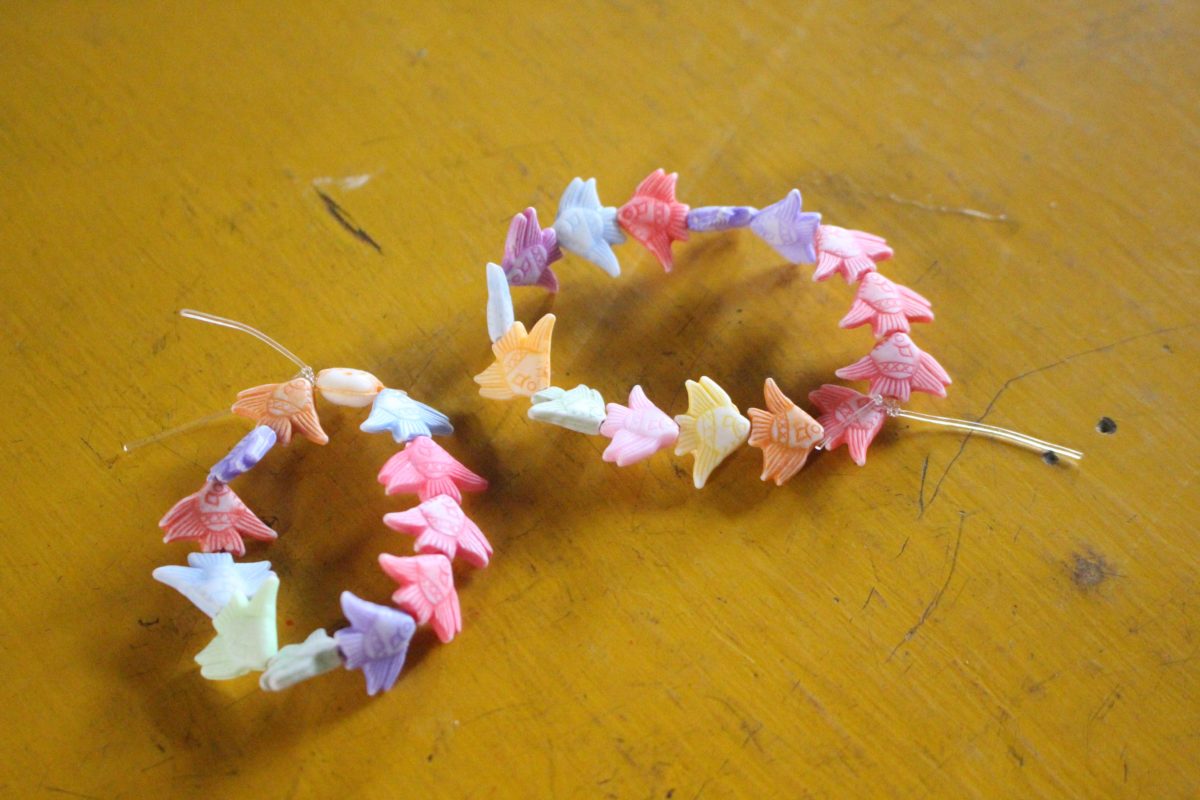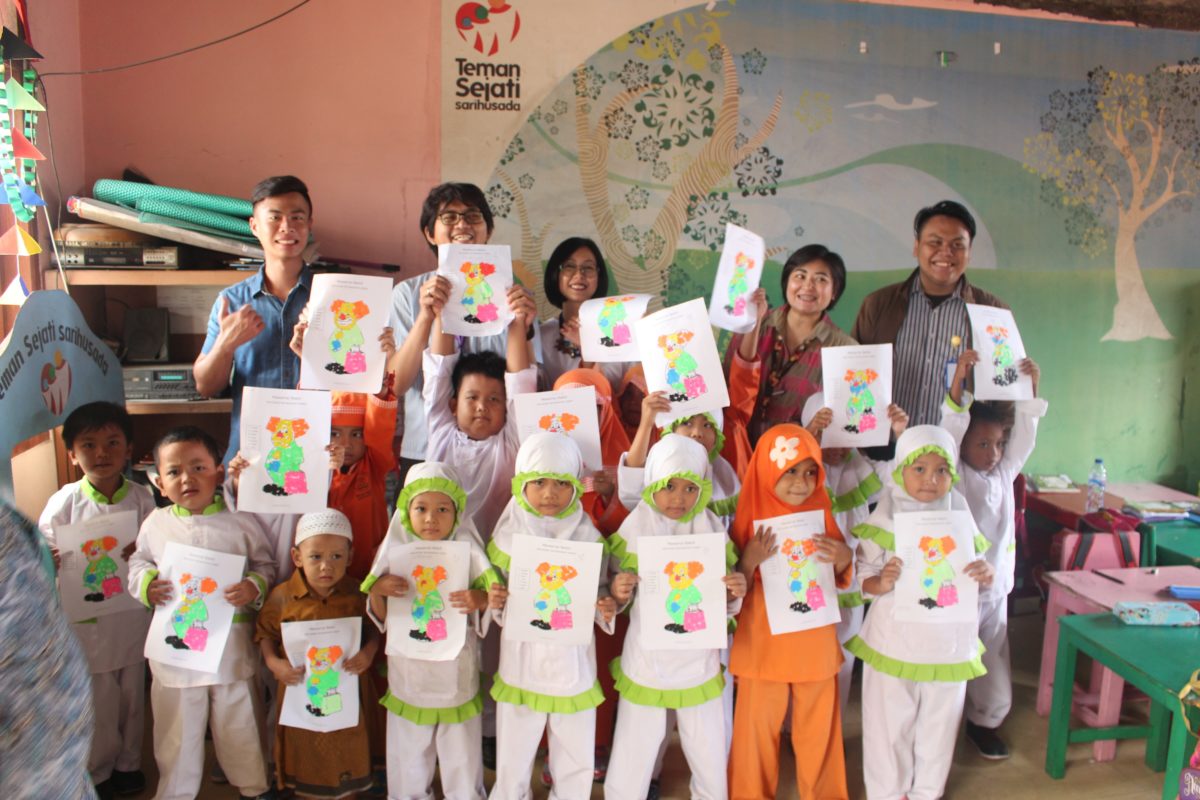 Seru deh pokoknya!