Dosen Tamu dari SPM HIMPSI Jaya pada Kuliah Psikologi Pelatihan dan Pengembangan
Pada hari Jum'at 9 Maret 2018, kelas peminatan Psikologi Industri dan Organisasi angkatan 2019 kedatangan pembicara dari School of Professional Marketer HIMPSI JAYA. Beliau adalah R. Chandra yang merupakan Wakil Ketua 2 HIMPSI JAYA periode 2016-2020,. Kelas yang dibawakan oleh beliau terkait dengan salah satu  matakuliah yaitu Psychology of Training & Development.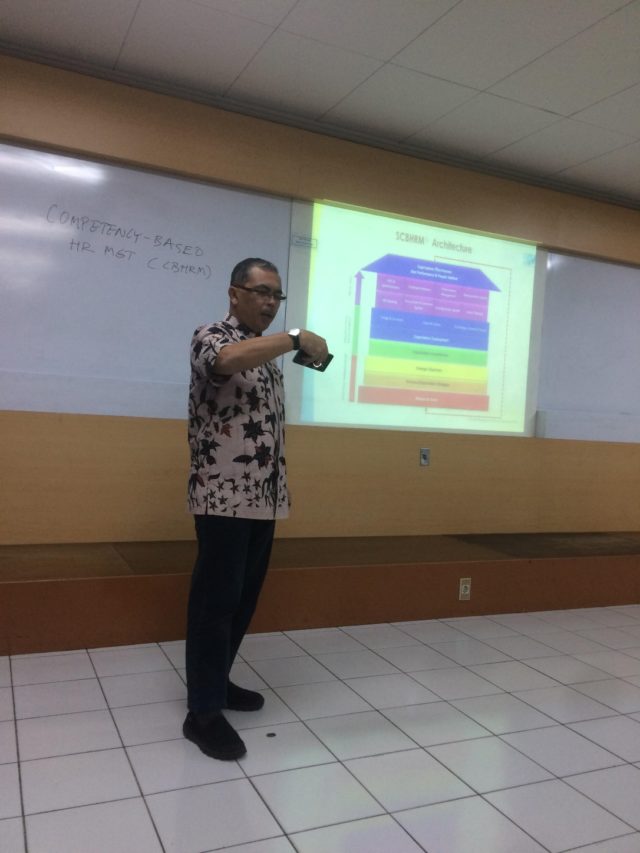 Pada sesi ini, Pak Chandra membahas topik menarik yang bertemakan "Terapan Konsep Diklat Berbasis Kompetensi dalam Organisasi". Beliau membagikan ilmu yang baru kami pelajari yaitu Strategic Competency Based Human Resource Management (SCBHRM). Ilmu ini merupakan penyempurnaan dari Competency Based Human Resource Management (CBHRM) yang lebih dulu dikenal. Beliau menjelaskan SCBHRM ini melalui suatu gambar seperti dibawah ini: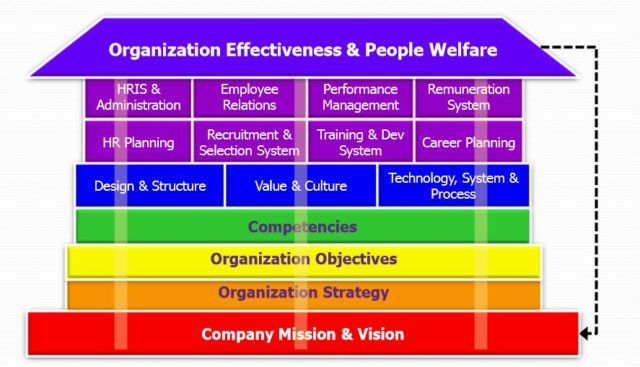 Pada konsep SCBHRM tujuan yang utama adalah membuat organisasi atau perusahaan berjalan dengan efektif. Pak Chandra menekankan mengenai pentingnya Misi dan Visi suatu organisasi atau perusahaan. SCBHRM ini  dapat mendukung fungsi dari Human Resource Department. Misi dan Visi ini harus dipahami oleh seluruh anggota dari organisasi atau perusahaan. Visi ini sendiri dapat berubah seiring dengan kondisi dan keperluan dari organisasi. Misi dan Visi inilah yang menjadi acuan dasar dari SCBHRM yang akan dapat merumuskan kamus kompetensi. Kamus kompetensi ini dapat di assess dan kemudian menjadi acuan dalam melaksanakan Training Need Analysis (TNA). TNA ini menjadi dasar dari pelaksanaan training disuatu perusahaan atau organisasi. Sesi kali ini ditutup dengan sesi tanya jawab antara mahasiswa dan Pak Chandra sendiri.
(ditulis oleh Alexandra Rahajeng, salah seorang mahasiswa kelas Psychology of Training and Development semester genap 2017/18)