"Outbounding" ke Universitas Jambi, bersama Ikatan Lembaga Mahasiswa Psikologi
Global Learning turut dimaknai sebagai sumbangsih BINUS University dalam membagikan sumberdayanya, baik pengetahuan maupun keahlian, kepada dunia luar (outbounding). Dalam konteks inilah, Psikolog Sosial Universitas Bina Nusantara, Juneman Abraham, bertindak selaku narasumber dalam kegiatan seminar nasional yang diselenggarakan Ikatan Lembaga Mahasiswa Psikologi Indonesia (ILMPI), bersama dengan KANIT 1 Cyber, SUBDIT 2 Kriminal Khusus (KRIMSUS) POLDA Jambi, Komisaris Polisi Nurman Syahdini, S.H., M.H..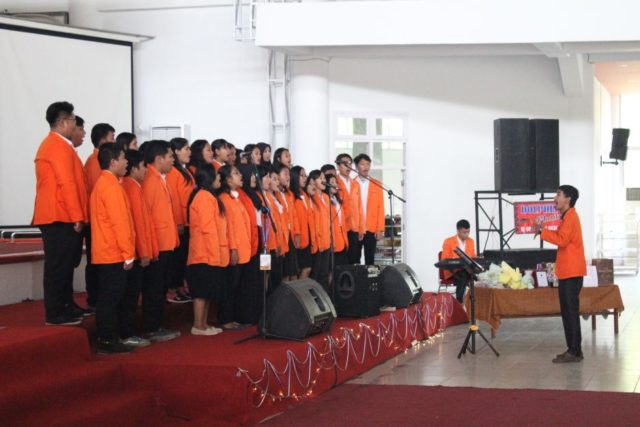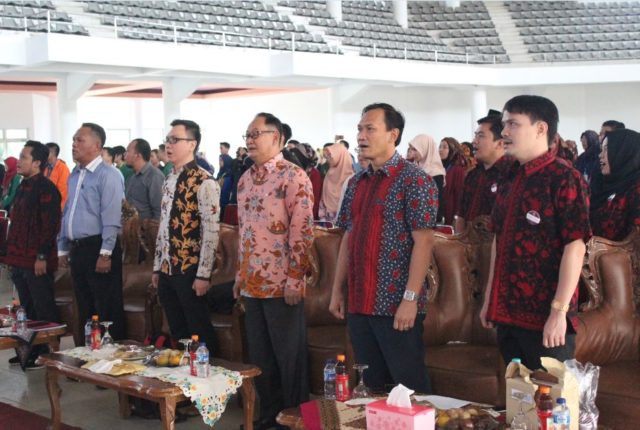 Pada 10 Maret 2018, ILMPI menyelenggarakan Seminar Nasional "Kesehatan Mental di Perkotaan" dengan tema khusus "Let's Do SGM (Set, Get, Meet) Set Your Mental Health, Get Your Happiness and Meet The Best of You" bertempat di Balairung Universitas Jambi (UNJA). Semnas ini merupakan rangkaian dari Musyawarah Kerja Nasional (MUKERNAS) Kedelapan ILMPI. Pada Mukernas dan Semnas kali ini, Ikatan Mahasiswa Psikologi Universitas Jambi dipercaya sebagai organizing committee.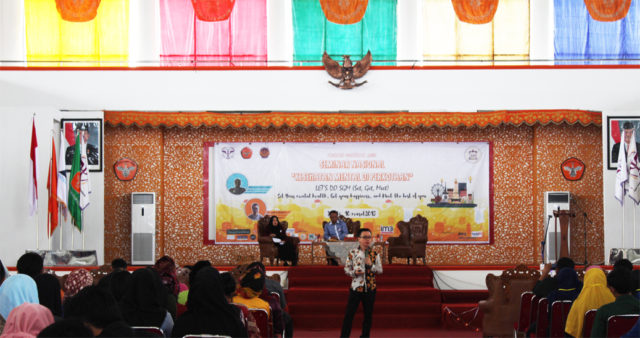 Berikut ini adalah latar belakang dari Semnas: Prediksi bahwa penduduk dunia akan semakin banyak yang tinggal di perkotaan zaman ini semakin menjadi kenyataan. Permasalahan perkotaan yang sedemikian kompleks dengan karakteristik umum yang menonjol, situasi di kota sangatlah ramai dan juga tingkat untuk kebisingan sangat tinggi, karena kepadatan kendaraan, perumahaan yang sangat tidak teratur. Kekhususan ini memunculkan juga suatu perbedaan pada gangguan psikis yang terjadi pada masyarakat.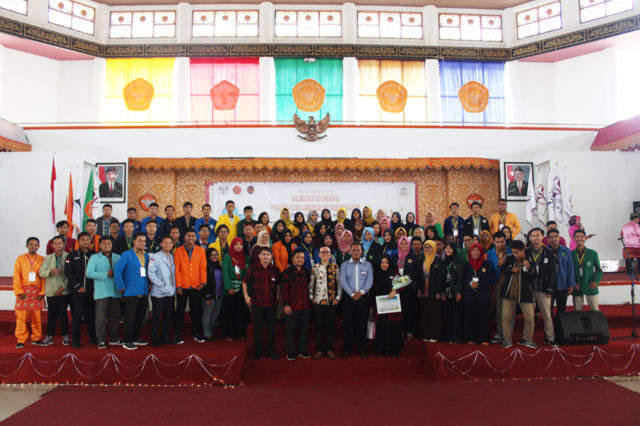 Nature Journal dari Telegraph menyebutkan bahwa masyarakat kota lebih berisiko untuk terkena stres yang tinggi dibandingkan dengan masyarakat pedesaan atau wilayah yang terhindar dari keramaian. Bukan hanya stres yang mengincar, namun juga mengalami gangguan kecemasan yang tunggi, hilangnya gairah hidup, dan terganggunya kesehatan mental.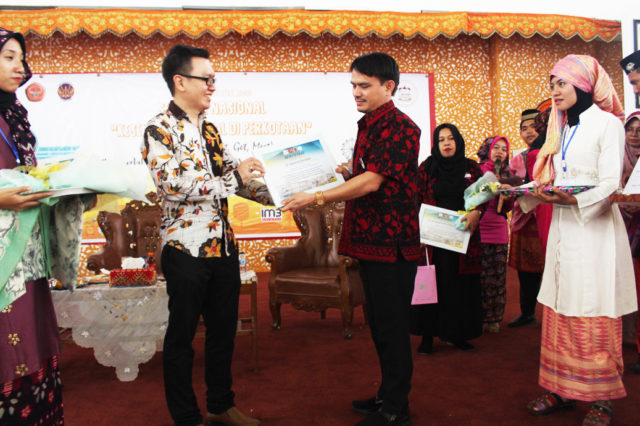 WHO menyatakan bahwa "tidak ada kesehatan tanpa kesehatan mental". Kondisi gangguan kesehatan mental ringan merupakan salah satu tantangan kesehatan yang paling utama di abad ke-21. Penduduk kota lebih berisiko terkena gangguan kesehatan mental yang dikarenakan berbagai macam faktor. Baik gaya hidup maupun kondisi perkotaan memberikan dampak yang kurang baik pada kondisi mental masyarakat urban sehingga dibutuhkan wadah yang mampu mencegah dan mengurangi gangguan kesehatan mental pada penduduk perkotaan.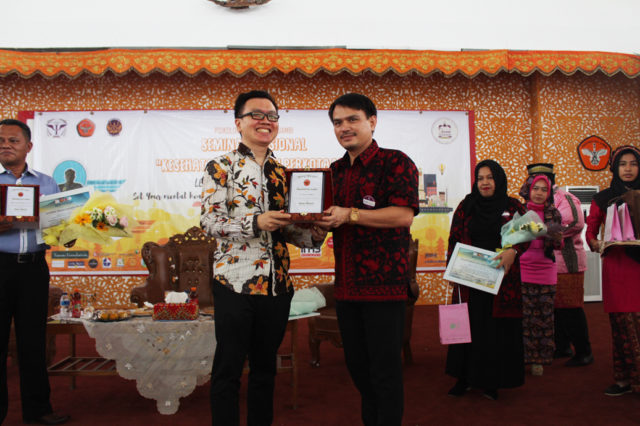 Tujuan diadakannya seminar nasional ini adalah untuk mengetahui lebih dalam akan kesehatan mental serta strategi menjaga kesehatan mental kita selaku masyarakat perkotaan yang tinggal di tengah-tengah segala macam permasalahan perkotaan yang ada.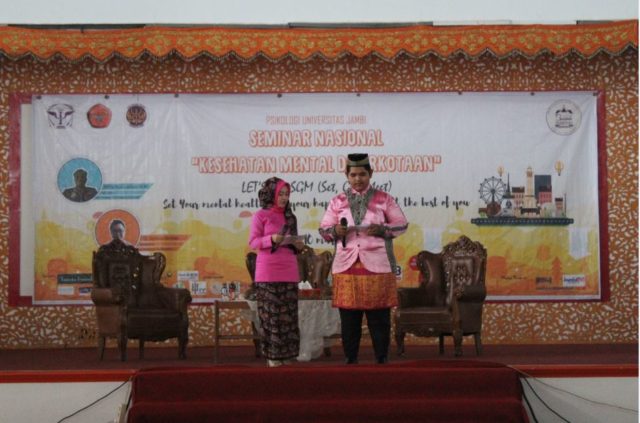 Pembicara menjelaskan pengertian kesehatan mental; permasalahan apa saja yang mungkin dapat terjadi di perkotaan, misalnya cyber crime, gaya hidup, stress dan lain-lain; strategi mengatur dan menjaga kesehatan mental masyarakat kota dengan melakukan kegiatan-kegiatan yang menyehatkan dan positif. Salah satunya dengan memanfaatkan teknologi sebaik-baiknya; kiat-kiat menggunakan internet dengan baik agar tidak mengganggu diri serta aktivitas terkhusus dalam mengembangkan potensi dalam diri; Kejadian-kejadian atau kejahatan terkini dalam dunia cyber; bagaimana cara memproteksi diri akan dampak negatif cyber; batasan masyarakat dalam menggunakan internet agar tidak berurusan dengan hukum.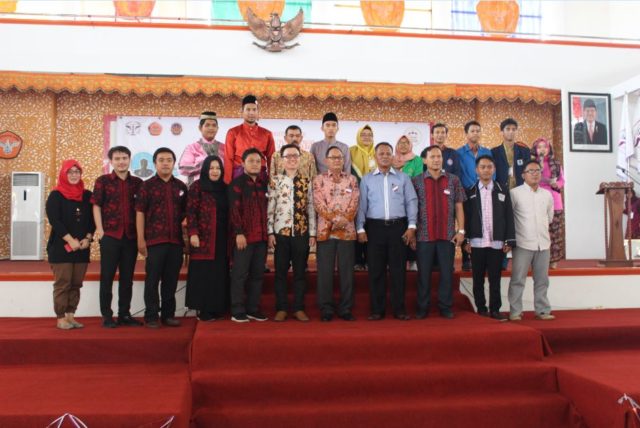 Acara ini dibuka secara resmi oleh Wakil Rektor I Bidang Akademik Universitas Jambi, Prof. Dr. Ir. H. R. A. Muthalib, M.S. serta dihadiri oleh Dekan Fakultas Kedokteran dan Ilmu Kesehatan Universitas Jambi, Dr. dr. Herlambang, Sp.OG., K.F.M., Ketua Prodi S1 Psikologi UNJA, Nofrans Eka Saputra, S.Psi., M.A., serta Ketua Himpunan Psikologi Indonesia Wilayah Jambi, Fadzlul, S.Psi, M.Psi, Psikolog. Acara ini diakhiri dengan sharing session bersama korps dosen Program Studi Psikologi Universitas Jambi.