PREPARATION MAKES PERFECT : WHAT TO PREPARE ?
Masuk semester akhir biasanya mahasiswa mengalami kegundahan. Mulai dari skripsi, juga kepastian nasib setelah lulus nanti. Belum lagi faktor eksternal diri seperti kompetisi yang semakin hebat hingga perubahan yang tak ada habisnya.
Supaya  tidak mengalami kegundahan dan siap menghadapi segala tantangan didepan, Pak Adi, Head of Corporate Human Capital Triputra Group membagikan beberapa tips. Ada beberapa hal yang bisa disiapkan, bahkan sejak pertama kali masuk kuliah. Apa sajakah itu?
(positive) MINDSET. Mindset adalah a set of beliefs or a way of thinking that determines one's behaviour, outlook and mental attitude.  Artinya, mindset ini akan menentukan bagaimana sikap dan  perilaku dalam menghadapi segala kesempatan dan tantangan didunia ini. Viktor Frankl, seorang professor psikologi yang pernah menjadi tawanan di kamp konsentrasi dan tetap hidup, menuliskan dalam bukunya: bahwa alih-alih dia tenggelam dalam kesengsaraan menjadi tanpa kebebasan dan penuh keterbatasan, Frankl justru fokus pada apa-apa saja yang bisa dilakukannya setiap hari: mensyukuri matahari yang terbit hari itu, membantu mereka yang lebih menderita disitu, itulah yang membuat dia terus bertahan dan hidup. Dan yang jelas seperti itulah mindset yang sebaiknya  kita miliki.
Gap antara generasi itu akan selalu ada di tahun berapapun. Kebetulan saja, isu tentang generation gap menjadi mengemuka, salah satunya karena teknologi. Teknologi yang membuat kita bisa mendapatkan berbagai informasi tentang apapun, sehingga rekognisi kecil dari generasi tertentu pun bisa menjadi perhatian. Namun perlu diingat, ini bukan isu baru. Pada jaman kapanpun, sebuah organisasi akan selalu diwarnai dengan orang-orang beda generasi, benar? Oleh karena itu, salah satu kunci sukses adalah menjadi A Generation atau Adaptive Generation. Artinya, mau bagaimanapun komposisa kita akan siap dan mampu beradaptasi. Setiap generasi memiliki karakteristik unik, nah kekuatan kita adalah ketika adaptive terhadap semua keunikan yang ada.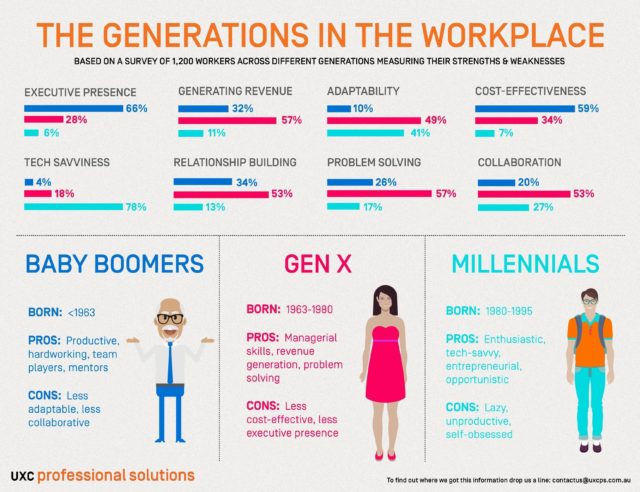 3. Miliki ROLE MODEL!
Ternyata, memiliki role model atau tokoh teladan itu adalah hal yang perlu dilakukan. Kenapa? Karena dari role model tersebut kita belajar sesuatu. Melalui role model tersebut kita bisa mencontoh bagaimana filosofi hidupnya, apa kebiasaan sehari-harinya hingga bagaiman saat dia menghadapi kesulitan dan kegagalan. Jadi, miliki role model dan pilih mereka yang terbaik, ya!
4. KNOW YOUR SELF!
Kenali dirimu dan apa maumu. Jangan cuma ikut-ikutan! Siapa kamu? Apa yang kamu mau? Apa passion kamu? Apa tujuan hidupmu? Dengan kenal diri maka kita tau apa yang sedang dan akan kita lakukan sehingga setiap detik yang berlalu tidak hanya kesia-siaan.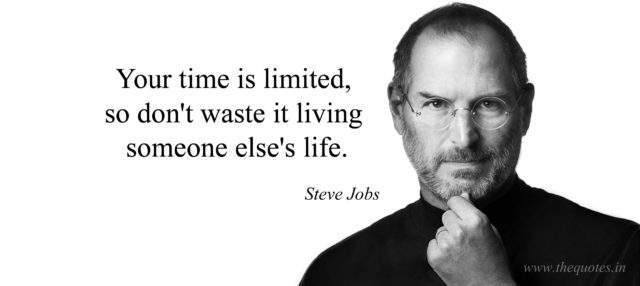 5. DON'T WASTE YOUR TIME!
Masih berhubungan dengan poin sebelumnya, waktu adalah harta paling berharga didunia, sehingga harus kita manfaatkan dengan sebaik-baiknya. Oleh karena itu, kita harus belajar memilah mana yang memang perlu jadi perhatian kita dan mana yang tidak. Daripada sibuk cemas mikirin nanti hujan atau tidak, gimana kalau kita siapin payung saja? Artinya, daripada ngabisin waktu untuk sesuatu yang diluar kontrol kita, kenapa tidak kita lakukan apa yang bisa kita lakukan saja untuk memanimaliasir situasi yang tidak kita inginkan atau memaksimalkan situasi yang kita inginkan?
6. PERSISTENCE!
Pantang Menyerah! Alih-alih kita putus asa karena masalah, kenapa tidak kita belajar dan menjadi besar melalui masalah yang terjadi?
RATHER THAN SHRINKING AWAY FROM YOUR PROBLEMS,

GROW BIGGER THAN THEM

ZIG ZIGLAR
(Tulisan ini juga ditulis dalam web pribadi penulis www.katagita.com)