Beyond Graduation
Hi everyone!
Pada awal September kemarin, lab psikologi menyelenggarakan acara workshop "beyond graduation" , lho!
Mungkin sepertinya telat banget ya dibuat artikelnya tetapi tidak masalah, saya tetap ingin berbagi sama kalian semua mengenai kegiatan kami ini.
Lab psikologi memang sering membuat acara workshop atau seminar pengembangan diri dan menurut saya, workshop ini adalah workshop ter-super yang kita pernah selenggarakan.
Worksop ini terbagi menjadi dua sesi yang saling berkaitan, sesi pertama diisi oleh LUMINA training yang bertujuan untuk memahami kepribadian sendiri dan orang lain. Sesi kedua lebih fokus kepada bagaimana untuk megatasi kecemasan dalam wawancara pekerjaan dan tips tips yang sangat berguna agar wawancara pekerjaan dapat berjalan dengan baik.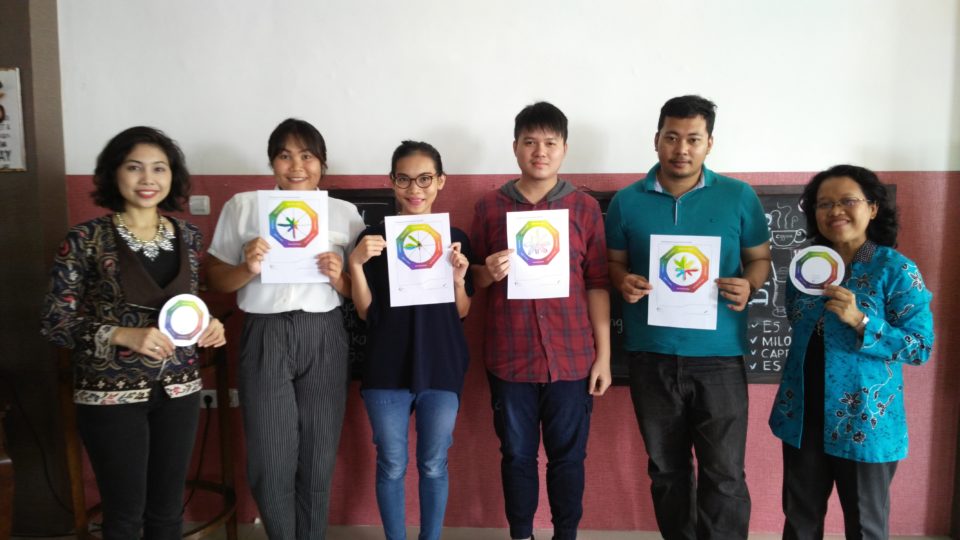 Secara keseluruhan, workshop ini dibuat, sangat ingin membantu para fresh graduates agar lebih mudah mendapatkan pekerjaan dan menaklukan berbagai macam job interviews!
Knowing your true self and a deep understanding towards others could be a good opportunity that gets you hired. Because, remember, there is not one job interview that you can't pull off!
Berguna banget, kan?
So sayang banget kalau kalian tidak mendaftar dan ikut belajar bersama dengan kita.\
Kepada seluruh tim bertugas khususnya para fasilitator LUMINA Practicioners, peserta yang sudah meramaikan acara, dan venue kami yang keren bnaget yaitu maleosan cafe, kami ucapkan Terima kasih!
Sampai bertemu dilain kesempatan!