2nd International Conference on Psychotechnology – Submission Extension
Good Afternoon, Everybody!
As we all know that the 2nd international conference on psychotechnology will soon be held on the month of October, the department is hoping that each one of you can participate on this mega event by submitting your paper to us by 30th of august 2016.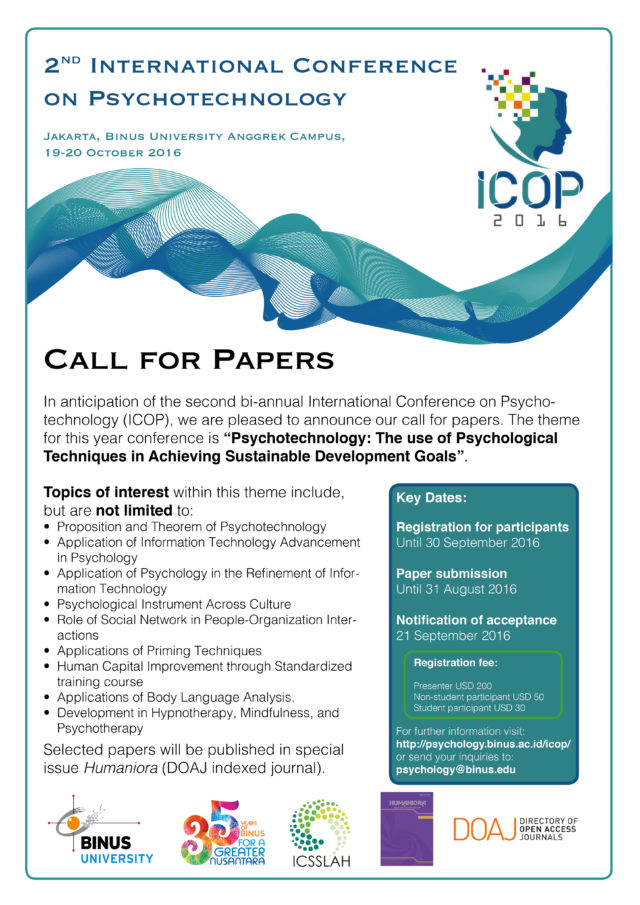 We are very hopeful that you can participate in this event. 
Feel free to contact us if there are any inquiries regarding this event.