Profesor dari Britania Raya Menyapa Mahasiswa Psikologi BINUS University
Pada 30 November 2015, Jurusan Psikologi BINUS University menghadirkan Professor Dr. Roger Giner-Sorolla dari School of Psychology, University of Kent, Keynes College, Canterbury, United Kingdom sebagai dosen tamu. Uniknya kuliah tamu ini merupakan yang perdana di Jurusan ini diselenggarakan secara online melalui media Skype, serta yang mengundang universitas kelas dunia dalam daftar 500 QS.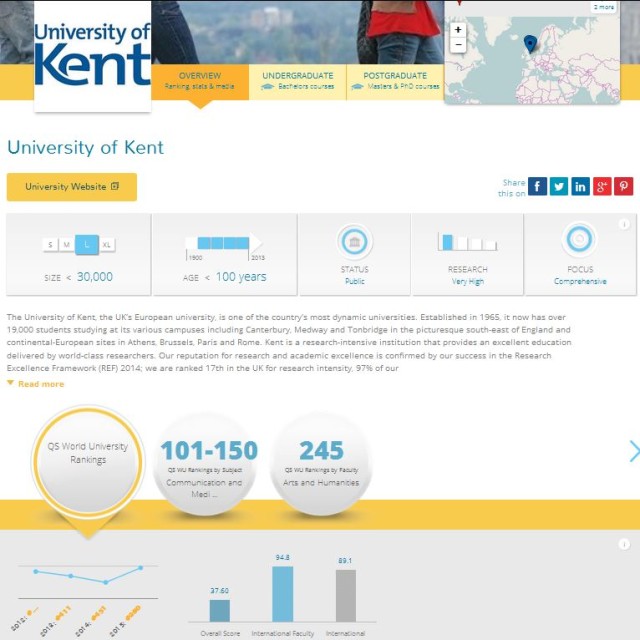 Kuliah tamu ini merupakan bagian dari Global Learning System matakuliah Pengantar Psikologi Perkotaan (Introduction to Urban Psychology – L0642) yang diinisiasikan oleh SCC Community Psychology, Juneman Abraham, S.Psi., M.Si.  Kuliah ini dapat terselenggara atas bantuan komunikasi oleh Bung Ihshan Gumilar, B.H.Sc., M.A., Faculty Member BINUS University yang sedang mendalami bidang Neuropsychology di Gent University, Belgia.
Para mahasiswa matakuliah Pengantar Psikologi Perkotaan bersama dengan mahasiswa matakuliah Psikologi Sosial (PSYC6069) yang diampu oleh Juneman, Ibu Yuni Wulandari, S.Sos., M.Si., dan Bung Wahyu Jati Anggoro, S.Psi., M.A. menyimak kuliah tamu online ini di Aula Lantai 8 Kampus BINUS Anggrek.
Prof. Giner-Sorolla membawakan kuliah dengan topik "Intergroup Emotions and Behavioral Motives: The Strange Case of Anger and Fear" yang merupakan hasil penelitiannya bersama Angela T. Maitner dari American University Sharjah. Materi yang disampaikannya mulai dari: appraisal theories of emotion, emotions affecting groups, group-based emotions, the case of anger and fear, action tendencies, experiment 1-3, sampai dengan enacted vs impending threat.
Berikut ini merupakan Resume dari  Professor Roger Giner-Sorolla, sebagaimana dikutip dari: http://socialguilt.com/people/ dan https://www.kent.ac.uk/psychology/people/ginerr/
Professor of Social Psychology and Director of Graduate Studies (Research), School of Psychology, University of Kent. Roger Giner-Sorolla is Reader in Social Psychology at the centre for research in Group Processes at the University of Kent. He received his Ph.D. from New York University in 1996, and in 2001 joined the faculty at Kent. Prof. Giner-Sorolla's research interests include emotions and moral judgment; emotion and self-control; and intergroup emotions. Particularly important in Prof. Giner-Sorolla's work are the emotion pairs anger versus disgust, and shame versus guilt, as well as the more general distinction between self-conscious emotions (e.g. guilt) and non-self-conscious emotion (e.g. anxiety). Prof. Giner-Sorolla also is interested in the automaticity of emotional influences on judgment, both in general, and in comparing the automaticity of different emotion types.
Materi ini menarik perhatian para mahasiswa Psikologi sepanjang satu jam perkuliahan, dan tidak kurang dari empat pertanyaan diajukan dalam sesi tanya-jawab yang dimoderatori oleh Bung Ihshan Gumilar.
Berikut ini adalah kesan yang disampaikan secara tertulis oleh Prof. Giner-Sorolla setelah kuliah tamu berakhir:
"Thank you both, Juneman and Ihshan, that was a great experience, your students had really good questions!"
Kuliah tamu Global Learning System ini merupakan salah satu bagian dari serangkaian kegiatan yang mendekatkan BINUS University pada visinya menjadi World Class University. Hal ini juga mengindikasikan bahwa mahasiswa-mahasiswi Psikologi BINUS University siap berinteraksi dan berdialog dalam lingkungan global.
Interaksi lebih lanjut antara Prof. Roger Giner-Sorolla dan mahasiswa akan dilakukan melalui BinusMaya Forum (https://binusmaya.binus.ac.id/).
Berikut ini adalah suasana kuliah tamu yang sempat didokumentasikan.