The Story of Prof. Kim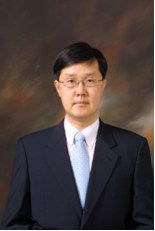 Berikut ini sekilas tentang Prof Kim,
Uichol Kim, Ph.D., adalah seorang profesor di College of Business Administration, INHA University, Korea sejak tahun 2005 hingga sekarang. Selain di INHA University, Prof.Uichol Kim pernah juga mengajar di Departemen Psikologi, Chung-Ang University (1995-2005), Departemen Psikologi Sosial, University of Tokyo, Jepang (1994) dan Departemen Psikologi, University of Hawaii di Manoa, Amerika Serikat (1988-1994).
Prof. Kim mendapatkan penghargaan sebagai Outstanding Profesor dibidang riset dari Inha University, Korea (2011) dan Chung-Ang University (2002). Beliau melakukan berbagai penelitian di bidang indigenous, organizational and cultural psychology dengan fokus pada family and parent-child relationship, education attainment and school violence, organizational culture and leadership, health and quality of life,democracy, human rights and political culture. Di bidang business and management, penelitian dan perkuliahan yang beliau berikan fokus pada strategic, marketing and knowledge management, emphasizing on creativity, innovation, entrepreneurship, leadership and sustainable development.
Prof. Kim telah menerbitkan lebih dari 200 artikel, 15 buku dan monograf. Beberapa yang dapat disebut di sini antara lain Individualism and collectivism (Sage, 1994), Indigenous and cultural psychology (2006, Springer), Democracy, human right and Islam in modern Iran (with Shirin Ebadi, 2003 Nobel Laureate, Fagbokforlaget, 2003).
Prof. Kim adalah salah satu pendiri dan menjabat sebagai presiden dari Asian Association of Social Psychology, Asian Association of Indigenous and Cultural Psychology dan pendiri serta editor dari Asian Journal of Social Psychology (SSCI listed journal).
Dia telah mengajar di beberapa Universitas di Asia, selain yang disebutkan di atas, antara lain: Beijing Normal University, Xiamen University, Chinese Academy of Sciences, China; Academia Sinica, National Taiwan University, National Chengchi University, Taiwan; International Christian University, Kyoto University, Kurume University, Japan; Universitas Gadjah Mada, Universitas Udayana, Indonesia; Universitas Indonesia; Universitas Filipina-Diliman, De La Salle University, Filipina; University of Malaysia Perlis, Malaysia; National Institute of Developmental Administration, Kasem Bundit University, Thailand; University of Thailand Chamber of Commerce, Yangon, Myanmar. Di Eropa beliau mengajar antara lain di: University of Stockholm, Sweden; Nordic Institute of Asian Studies, Denmark; University of Konstanz, Germany; Warsaw School of Advanced Social Psychology, Poland; University of Bergen, University of Tromsö, Norway, University of Rome, "La Spienza," Italia; L'École des Hautes Études en ilmu Sociales, Le Havre University, Perancis; Universitas Osnabrück, Jerman Institute for International Educational Research, Jerman. Beliau juga memberikan kuliah di universitas terkemuka di Amerika Serikat seperti Brown University, Columbia University, Georgetown University, Harvard University, Stanford University, Tufts University, Yale University), Di Timur Tengah beliau pernah mengajar di Haifa University, Israel; Koc University, Turki.
Sembari memberi kuliah, bekerja sebagai peneliti, Prof. Kim juga memberikan jasa konsultasi untuk lembaga pemerintah dan perusahaan global diberbagai negara seperti
Pfizer, Stryker Corporation; Departemen Kesehatan, Negara Bagian Hawaii, USA; Canadian International Development Agency, Canada; La Poste, MAPI Institute, France; BASF, Germany; Toyota Home, Japan; PTT, Thailand; LG Group, Samsung Life Insurance, Halla Group, Korean Federation of Industries, Korea.
Oleh: Dr. Yosef Dedy Pradipto L.Th., M.Hum.
Editor by: Berdi Dwijayanto, S.Psi.