Challenges of Parenting and the Modern Family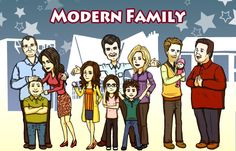 Arguably, there has never been an easier time to be a parent than at present. Because of the widespread use as well as the advance of computers and smart phones, there are some unique challenges that today?s families have to deal with. To name a common observation in modern families is that they spend less quality time together; and when families do spend time together, it is taken over by our easy access to media, the internet and social networking sites.
On the 11th of April 2015, BINUS University organized a seminar entitled ?Challenges of Parenting Children in a Connected World with the Effects of Social Media on the Family.? It highlighted the positive as well as negative effects of the rampant use of social media (both by parents and children) on today?s families. Although there were many positive effects that were presented and discussed by the guest speakers, it was the negative effects that resounded greatly and received the most reactions from the audience. Perhaps this was an indication that our society were identifying with the possible problematic outcomes. Nevertheless, the seminar was successful in raising our awareness that technology does have a real impact on the way the modern family communicates and functions as well as the difficulty in parenting today?s generation.
There were several messages that the audience (faculty members, university staff and students) could take away from the seminar; to name a few: 1. quality time means more than just being in the same place, 2. dedicate some time during the week where parents and children gather for a family get together, 3. change parental discipline away from immediate physical punishment, and 4. parenting styles must differ across the children?s developmental stages. One that must be underlined in relation to today?s context is the concept of deliberate parenting.
We could perhaps look into our own families in the generations before ours that it seemed that parenting was a ?natural? proces ? parenting styles were intentionally or unintentionally passed on and perhaps without much regard of children?s development. In today?s time, deliberate parenting is needed. This means that how parents plan to parent must be done with a sense of purpose, consistency, in partnership and in ways that their children could embody positive values of the family. Such a parenting concept is thought to be a sound way of helping children become strong, responsible and resilient individuals in today?s world.
The seminar also highligted several family activities that could support the quality of attachment among family members. Students studying psychology have an advantage in this context because their subjects point out the importance of children, especially teenagers, having a secure base in the family system for there to be healthy development. In clinical practice, practioners know this to be immensely true as well. A ?family ritual? that is simple and increasingly becoming a rarity but has such a great potential for promoting bonding is the family meal. In clinical practice, one could appreciate how much such a simple strategy could address/solve so much family issues.
When imagining (for those who are not yet married) living life as parents, one could have many ideals in the way one would parent and what kind of family one would like to raise. But when the moment comes and reality sets in, many become lost and somewhere down the line, they would feel helpless and incompetent. In our time, parents need and welcome guidance and assistance in parenting as well child development. Luckily for us, because of our increasing awareness of child development-children?s rights and various effects on children and the family (i.e. globalization, advances in science and technology, different family situations and systems), as a result we have many resources to help us deal with the bumps and joys of life as individuals and as a family.
Regards,
Angela Dyah Ari Pramastyaningtyas
References
Zapanta, Y., & Zapanta, S. (2015, April). Challenges of Parenting Children in a Connected
World with the Effects of Social Media on the Family. Seminar presented at BINUS
University. Jakarta, Indonesia.
Editor by: Berdi Dwijayanto, S.Psi