1st INTERNATIONAL CONFERENCE OF PSYCHOTECHNOLOGY (ICOP)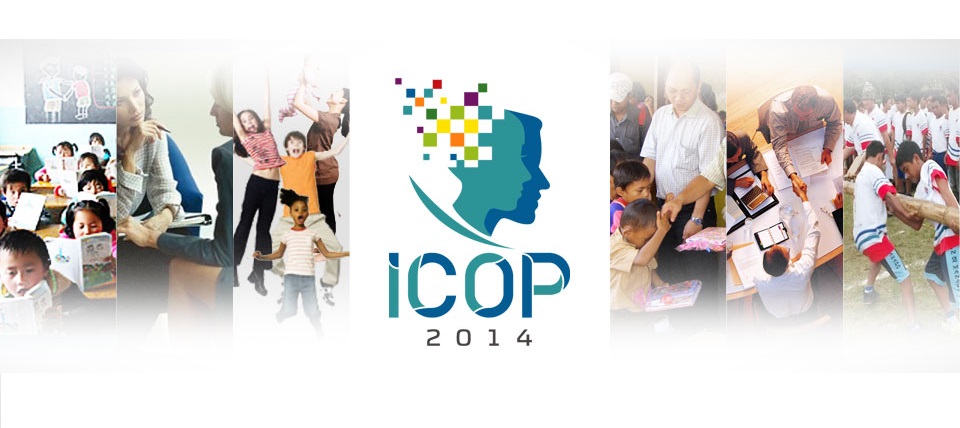 Psikologi BINUS dengan bangga mempersembahkan 1st international conference bertajuk psychotechnology (ICOP) yang dilaksanakan pada 1 – 2 September 2014 di Kampus Anggrek, BINUS University. Menurut Vanden Bos, (2007) dalam APA Dictionary of Psychology, Psikoteknologi didefinisikan sebagai bagian dari fakta dan prinsip psikologi termasuk dalam aplikasi praktik psikologidan aplikasidari pengetahuan tersebut
Pada konfrensi ini, Psikologi BINUS mengundang 2 Keynote Speaker pada ICOP Plenary Speaker yaitu Prof. Stephen Benton, Ph.D dan DR. Rudolf Woodrow Matindas. Prof. Stephen Benton, Ph.D adalah professor pertama bisnis psikologi serta pendiri dari pusat bisnis psikologi Universitas Westminster di Inggris. DR. Rudolf Woodrow Matindas adalah expertise di bidang psikologi industri dan organisasi serta Beliau merupakan anggota senat akademik dari Universitas Indonesia.
Pada konfrensi internasional ini turut mengundang rekan-rekan sejawat dari berbagai Jurusan Psikologi, para dosen internal psikologi BINUSserta mahasiswa psikologi semester akhirsebagai peserta seminar. Pada kegiatan ICOP ini terdapat dua mata acara yaitu ICOP Plenary Speaker dan Presentation Paper dari peserta konfrensi berdasarkan paper yang telah dikumpulkan. Adapun jumlah paper yang terkumpul dari para peserta sebanyak 13 buah. Berikut ini terlampir nama-nama para peserta yang turut mengumpulkan paper pada konfrensi ini:
List Pengumpulan Paper ICOP
No
Nama Peserta
Judul Paper
1
Stewart Desson

Lumina Spark – Developmental of an Integrated Assessment of Big 5 Personality Factors, Type Theory & Overextension

2
Anastasia teoriman, J.A.A Rumeser & Juneman

Intercultural Sensivity Among Private University Students in Jakarta
| | | |
| --- | --- | --- |
| 3 | Yosef Dedy Pradipto | Psychological Well Being of Baduy Tribe as an Isolated Community In Indonesia |
| 4 | Jaka Arya Pradana dan Henndy Ginting | Pedesis SVM for Depression Screening by Tweeting Activities in Bahasa Indonesia |
| 5 | Esther Widhi Andangsari | Loneliness and Problematic Internet Use (PIU) among Adolescents in Indonesia |
| 6 | Aryo Nugroho, Pingkan CB Rumondor & G. Witjaksono | The Role Of Internet of Things in The Future of Psychology |
| 7 | Antonina Pantja Yuni Wulandari, Astrini, Evi Afifah Hurriyati | Establishment of Resilient and Compotitive Character on Senior High School Students |
| 8 | Pingkan C.B Rumondor, Lisa Ratrina Chairiyati | Relationship Skills and Perceived Readiness for Marriage in Emerging Adult |
| 9 | Raymond Godwin | Preliminary Study Typlogy of Social Networking Sites Usage in Jakarta's Teenagers |
| 10 | Gita Widya Laksmini Soerjoatmodjo | I "Selfie" Thefore I Exist: A Prelimary Qualitative Research on Selfie as Part of Identity Formation In Adolescence |
| 11 | Annisaa Miranty Nurendra, Arief Fahmi | The Effectiveness of SAP ERP HCM Learning in Islamic University of Indonesia |
| 12 | Lidia Sandra | Psychological Dynamics of the Interaction of Self-Concept and Online Identity amongInternet Users in Indonesia |
| 13 | Tutut Chusniyah, Lufiana Harnani | Upgrading Elementary Teachers Performane Through Clinical Supervision: A Case Study |
Sekian dan sampai berjumpa kembali pada international conference selanjutnya.
Terimakasih,
Jurusan Psikologi – BINUS University