Anggita D Cahyani, S.Psi, M.A.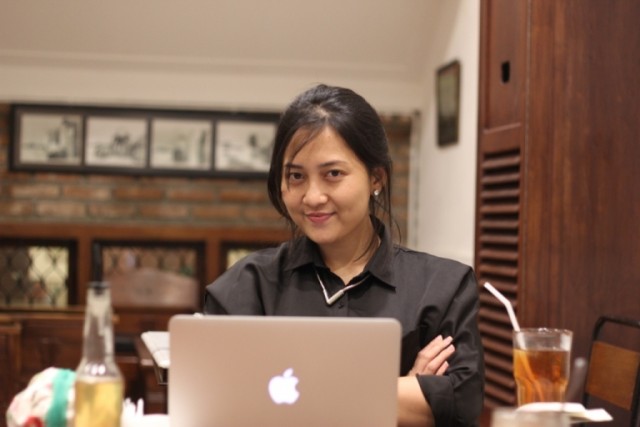 Subject Content Coordinator (Industrial and Organizational Psychology)
Anggita graduated from Gadjah Mada University Yogyakarta, both for her bachelor and her master. During her study, she was granted scholarship program as exchange student, so it made her able to enhance her interest in social psychology, especially about cross cultural psychology.
After she completed her study in 2012, she stayed a while in the UK but however, Indonesia has called her and here she is now, joined BINUS as Faculty Member.
She has a big passion in community development: to share knowledge and learn together to build better Indonesia. That one of the reason why she enjoy to write on her blog at www.katagita.com which she thinks it is the easiest way to share to the world.
Her research interest is always about something "looks simple" but it is indeed complicated, she said. Namely decision making process and happiness. And recently (and finally) she has found her main interest: all about EATING BEHAVIOR. Who doesn't eat? But however not all people can get along with foods.
With her passion, her knowledge and skill (she is certificated as hypnotherapist in slimming), feel free to invite her to have a fruitful discussion about eating behavior and improving quality of life-theme !
Why be a man when you can be a success.
contact:
acahyani@binus.edu | www.katagita.com | @katagita
others:
linkedin:anggita dian cahyani
publications: anggita dian cahyani