Prof. Dragos Iliescu
President of International Test Commission/University of Bucharest, Romania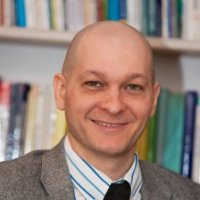 Dragos Iliescu is a prominent specialist in organizational psychology and psychological measurement, with a solid academic activity and practical experience and with a wide recognition in the international specialized community. He has had intensive consulting activities in hundreds of projects over the past 15 years, mainly focused on human resources projects. He has a serious and entrepreneurial experience: he is one of the founding members of the Psyence Group, which brings together a range of commercial services in the field of applied psychology, such as Testcentral, the Romanian psychological tests publisher, D & D Research, market and consumer research agency and others. He is the current president of APIO (Industrial and Organizational Psychology Association) and President of the ITC (International Test Commission). He is also a member of other international professional associations: SIOP (Society for Industrial-Organizational Psychology), EAWOP (European Association for Work and Organizational Psychology), IAAP (International Association of Applied Psychology) and ISSS (International Society for the Scientific Study of Subjectivity).
Prof. Martin Valcke
Universiteit Gent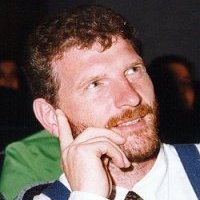 Dr. Martin Valcke is full professor in the field of 'Instructional Sciences' at the Ghent University, Belgium and head of the Department of Educational Studies in the Faculty of Psychology and Educational Sciences. He has been and is being involved in a large number of national and international research and consultancy projects in countries of Africa (Uganda, Mozambique, South Africa, Zimbabwe), Middle America (Ecuador, Peru), and Asia (Cambodia, China, Vietnam). Next, he is regularly involved in activities and projects of the World Bank, the European Commission (Flexible Universities, Multi-Media programme, TEMPUS, Socrates, IST, FP7, …), and other international organisations. Next to his teaching and research activities at the Ghent University, he was an active member of the WTR (the Scientific Technical Council) of SURF (Dutch higher education and research partnership organisation for network services and information and communications technology WWW.SURF.NL ).
Prof. Gary P. Latham *
Former President of the Canadian Psychological Association (CPA), the Society for Industrial-Organizational Psychology (SIOP) / University of Toronto, Canada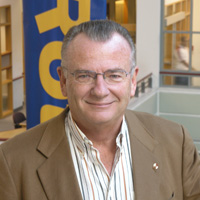 Gary P. Latham is the Secretary of State Professor of Organizational Effectiveness at the Rotman School of Management, University of Toronto. From 1983-1990, he was the Ford Motor Research Professor, Business School at the University of Washington. He is widely viewed as one of the world's leading experts in the field of organizational behavior and goal setting theory. His contributions to organizational behavior have changed the field, both theoretically and empirically. His work on goal-setting has made fundamental contributions to both the area of motivation and self-regulation and makes him a household name to students and scholars in organizational behavior In fact, if you are familiar with research on goals, you have heard people cite his name, perhaps in association with Edwin Locke, hundreds of times. You may remember their landmark article based on decades of their own and other's research on goals in the American Psychologist: Building a practically useful theory of goal setting and task motivation: A 35-year odyssey.