A NEW WAY TO DEAL WITH A CONFLICT AT WORK ( IN LIFE)
Tidak dapat dipungkiri, banyak dari kita pernah mengalami kesulitan dalam menjalin relasi terutama di tempat kerja. Terjadi konflik yang berujung munculnya emosi-emosi negatif seperti sakit hati, amarah, kecewa, dan frustasi.  Tentunya kita semua akan dibuat lelah dengan kondisi ini. Apa yang harus dilakukan untuk dealing with that kind of situation? Joyce Odidison memberikan beberapa pilihan yang dapat dijadikan resolusi.  Beliau adalah seorang penulis, pembicara, coach, training and development specialist, dan conflict analyst. Joyce  menghabiskan 20 tahun membantu organisasi dan kelompok untuk merespon dan menyelesaikan konflik. Joyce juga mendirikan Leadership and Wellness Coaching Institute yang menyediakan coaching dan training untuk membina konflik dan resolusi juga interpersonal skills lainnya untuk meningkatkan keharmonisan, kedamaian, dan kesejahteraan di tempat kerja dan dalam kehidupan.
Pada tanggal 16 Desember 2016, Joyce Odidison sharing mengenai tips dan strategi untuk memahami dan menghadapi konflik di tempat kerja melalui teleconference. Adapun outline pembahasan Joyce adalah sebagai berikut:
Tiga fase Conflict Progression
Ini merupakan teori yang dikembangkan oleh Joyce untuk membantu pihak-pihak menilai sejauh mana konflik berkembang. Teori ini mengemukakan bahwa konflik di setiap fase membutuhkan level kesadaran yang berbeda-beda untuk manajemen konflik dan untuk resolusi berkelanjutan yang harus dicapai.
Bagaimana menyelesaikan konflik dalam ketiga fase di atas.
Memahami konflik dan biologi manusia
Tips untuk bergerak keluar dari konflik.
Seperti yang telah saya tuliskan di atas, Joyce menyampaikan beberapa pilihan strategi yang dapat dijadikan resolusi konflik. Adapun pilihan-pilihannya adalah personality assessment, group coaching, small group negotiations, sharing circles, team building, consensus building dan partnership.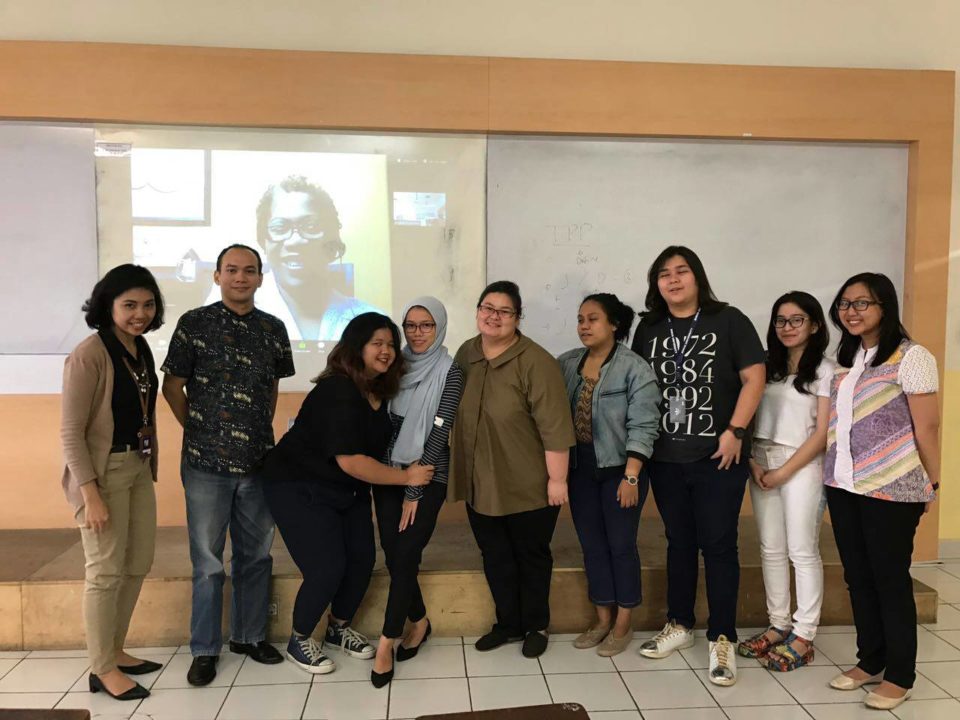 Bahasan Joyce di atas sebenarnya adalah bahasan dari  chapter dalam buku karangan terbaru beliau " Hurt, Upset, Angry, Frustrated? Surprising Ways to Understand and Deal with Your Conflicts. Jika tertarik dengan karya-karya beliau, silahkan mengakses www.interpersonalwellness.com.
Penulis: Febriani Priskila