It's Cool to Restructure Our School!
Pada tanggal 31 Mei kemarin, mahasiswa jurusan Psikologi BINUSIAN 2015 menggelar talk show dengan tema "It's Cool to Restructure Our School." Talk show ini dipimpin oleh 4 pembicara dan berlangsung dari pukul 9 pagi sampai 3 sore. Talk show dibagi menjadi dua sesi. Sesi pertama, yaitu pukul 9 sampai 11 dibawakan oleh Pak Andreas Chang, selaku wakil rektor BINUS dan Ibu Juni, selaku dosen tetap di jurusan Psikologi. Sesi kedua, yaitu pukul 1 sampai 3 dibawakan oleh Bapak Ahmad Fikri dan Bapak Ihshan.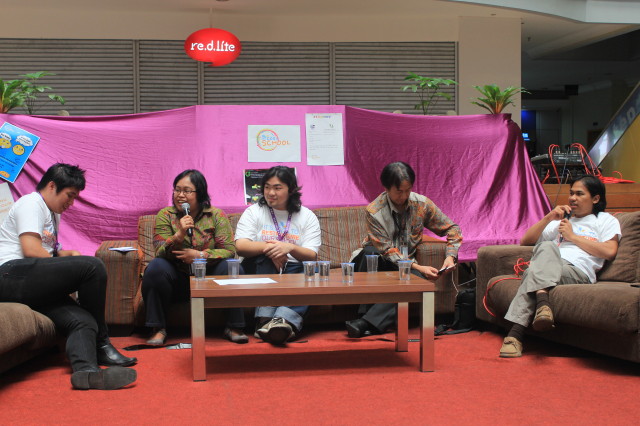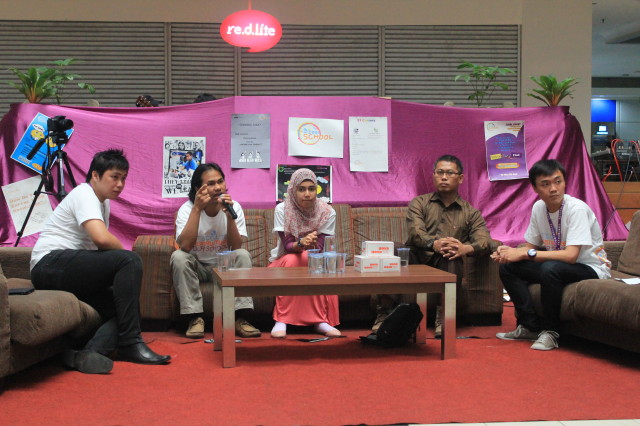 Talk show ini merupakan acara puncak dari kampanye – kampanye kecil yang dilakukan mahasiswa Psikologi BINUS 2015 semenjak tanggal 20 Mei. Acara ini sendiri merupakan gebrakan dari mata kuliah Computer Aided Learning, yang ingin menyuarakan pendapat mengenai sistem pembelajaran.
"Saya ingin mencoba memulai melakukan perubahan dimulai dari acara ini. Agar sistem pembelajaran kita dapat diubah dan kita mendapatkan lebih banyak ilmu di kampus." Marselly sebagai ketua mengungapkan pendapatnya mengenai acara ini.
Acara ini secara garis besar merupakan bentuk untuk merubah sistem pembelajaran yang ada di Indonesia. Tetapi, untuk memulai suatu perubahan, maka kita harus mulai dari kecil. Langkah kecil yang kita mulai adalah dengan melakukan kampanye kecil untuk menyadarkan mahasiswa BINUS mengenai sistem pembelajaran yang berlangsung selama ini. Dari acara ini, kita berharap akan ada perubahan yang terjadi di kelas dan sistem pembelajaranpun akan lebih efektif.