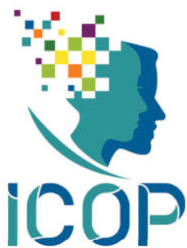 3rd International Conference of Psychotechnology (ICOP)

"Sustainable Innovation:
What, Why, and How?"

September 5 – 6, 2018
Venue: BINUS Alam Sutera, Indonesia

Background
ASEAN citizens with all the strength of the economic, social, and demographic will occupy an important position in the geopolitical world. Meanwhile, the millennial generation evolves into the largest population that would become the maestro in the digital world. Therefore, we need to contribute in rethinking Indonesia in this "new" world and finding as well as developing a uniquely ASEAN citizen's innovative literacy program on human and humanities in a sustainable and wise manner.
This conference covers Sustainable Human Factors topic of interest consisting of, among others, Socially healthy, measurable, respectful to individuals, and ecologically as well as architecturally-friendly psychotechnology in the personal, interpersonal, and organizational contexts (ICOP).
We invite psychologists, academics and researchers from all fields and backgrounds to submit empirical research articles about psychology-driven innovation, basic psychological research with potential of becoming tangible application, and assessment method of the innovation implemented.
Psychotechnology is defined as (VandenBos, 2007):
1. The body of psychological facts and principals involved in the practical applications of psychology.

2. The application of such knowledge.
This definition is close to applied psychology (VandenBos, 2007), i.e.:
The application of the theories, principles, and techniques of psychology to practical concerns, such as political campaigns, consumer affairs, industry, ergonomics, education, advertising, vocational guidance, problems of living or coping, and environmental issues. It may be contrasted with theoretical psychology or academic psychology, in which the emphasis is on understanding for its own sake rather than the utility of the knowledge.
Coleman R. Griffith (1928) stated:
"It is difficult to think of human beings who simply are; we almost always think of them as for better or for worse, and this means either ethics or psychotechology".
Psychotechnology is the amelioration of applied psychology (Gundlach, 1935). Psychologytechnology is a specialization in psychology which deals with the analysis and management of psychological reality and principles to accommodate needs and problem solving in our personal and professional daily life. Psychotechnology is a more advanced form of applied psychology in clinical, medical, social, educational, and organizational fields. It is expected–in certain facets–to produce tangible tools to improve human performance.
Keynote Speaker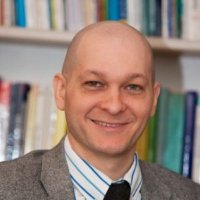 Prof. Dragoş Iliescu
President of International Test Commission/University of Bucharest, Romania
Dragoş Iliescu is a Professor of Psychology with the University of Bucharest. Beside his academic career, he has been active as a consultant for the past 20 years, being involved in and having led important projects related to tests, testing and assessment (among them more than 100 test adaptation projects), mainly in East Europe, but also in Asia, Africa, and South America. His research interests group around two domains: applied psychology in the occupational and human resources area, and psychological assessment, tests and testing (with an important cross-cultural twist). Drago? Iliescu has served in various capacities for a number of national and international professional associations; he is the current President (2016-2018) of the International Test Commission (ITC). He is an Associate Editor for the European Journal of Psychological Assessment, and the author of over 100 scientific papers, book chapters and books, among them the co-Editor of the acclaimed ITC International Handbook of Testing and Assessment, published in 2016 by Oxford University Press, and the author of an important monography (Adapting tests in lingvistic and cultural situations) published with Cambridge University Press.

KEYNOTE LECTURE: Evidence-based Psychological Assessment
Testing and assessment is possibly the single most influential contribution of psychology to the repertoire of scientific methods.
But testing and assessment has evolved in meandering and not always straightforward ways during the past 100 years, combining today a number of extremely modern approaches, but being also tributary to historical artefacts that cannot be considered up to par with scientific requirements.
In the same way in which we promote today an evidential basis in those areas of psychology that are dedicated to interventions (e.g., evidence-based psychotherapeutical interventions, evidence-based management), we should promote an evidential basis in psychological testing and assessment.
This lecture will concentrate on the definition of evidence-based assessment, will discuss the different ways in which evidence-based assessment may be approached in clinical, educational and work psychology, and will finally focus on a number of utility analyses related to evidence-based psychological assessment, as opposed to more traditional methods of assessment that do not always have an empirical basis. (Dragoş Iliescu)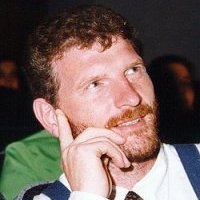 Prof. Martin Valcke
Universiteit Gent
Dr. Martin Valcke is full professor in the field of 'Instructional Sciences' at the Ghent University, Belgium and head of the Department of Educational Studies in the Faculty of Psychology and Educational Sciences. He has been and is being involved in a large number of national and international research and consultancy projects in countries of Africa (Uganda, Mozambique, South Africa, Zimbabwe), Middle America (Ecuador, Peru), and Asia (Cambodia, China, Vietnam). Next, he is regularly involved in activities and projects of the World Bank, the European Commission (Flexible Universities, Multi-Media programme, TEMPUS, Socrates, IST, FP7, …), and other international organisations. Next to his teaching and research activities at the Ghent University, he was an active member of the WTR (the Scientific Technical Council) of SURF (Dutch higher education and research partnership organisation for network services and information and communications technology WWW.SURF.NL ).
Prof. Gary P. Latham
Former President of the Canadian Psychological Association (CPA), the Society for Industrial-Organizational Psychology (SIOP) / University of Toronto, Canada
Gary P. Latham is the Secretary of State Professor of Organizational Effectiveness at the Rotman School of Management, University of Toronto. From 1983-1990, he was the Ford Motor Research Professor, Business School at the University of Washington. He is widely viewed as one of the world's leading experts in the field of organizational behavior and goal setting theory. His contributions to organizational behavior have changed the field, both theoretically and empirically. His work on goal-setting has made fundamental contributions to both the area of motivation and self-regulation and makes him a household name to students and scholars in organizational behavior. In fact, if you are familiar with research on goals, you have heard people cite his name, perhaps in association with Edwin Locke, hundreds of times. You may remember their landmark article based on decades of their own and other's research on goals in the American Psychologist: Building a practically useful theory of goal setting and task motivation: A 35-year odyssey.
Scientific Reviewer
Prof. Martin Valcke (Ghent University, Belgia)
Prof. Dragos Iliescu (The International Test Commission/University of Bucharest, Romania)
Prof. Moch. Enoch Markum (Universitas Indonesia, Indonesia)
Dr. Ayleen Wisudha (University of Westminster, UK)*
Prof. Christopher Spencer (University of Sheffield, UK)*
*) to be confirmed
Topic
Topics of interest include, but are not limited to:
Proposition and Theorem of Psychotechnology
Application of Information Technology Advancement in Psychology
Application of Psychology in the Refinement of Information Technology
Psychological Instrument Across Culture
Role of Social Network in People-Organization Interactions
Applications of Priming Techniques
Human Capital Improvement through Standardized Training Course
Applications of Body Language Analysis
Development of Hypnotherapy, Mindfulness, and Psychotherapy
Other Psychotechnological Innovations
Important Dates
Deadline for full paper submission: June 15, 2018  (Extended: July 15, 2018)
Notification of acceptance of the full paper: July 30, 2018
Deadline for final draft for publication: August 7, 2018
Conference days: September 5–6, 2018
Submission (Max.
6 pages

, including References, in English)
Download Author Guidelines for Conference Proceedings. Note: Authors must follow Author Guidelines

strictly

; failing which the manuscripts would be rejected

without

review.
Full paper should be submitted via email: juneman(at)binus.ac.id
You may use IOP Editing Services (https://editing.iopscience.iop.org/), at your own cost, to ensure that your work is written in correct scientific English & IOP format before submission. However, use of this service is not mandatory for publication in the ICOP Publication (IOP Conference Series: Earth & Environmental Sciences) and does not guarantee acceptance.
The final articles shall be sent in Word format, and titled following the pattern: surname_name_icop2018.docx
Registration
The authors receive and oblige to the terms and conditions of the conference upon the payment is settled. The committee will announce the update officially on the website and the registrants must follow the terms and conditions as stipulated.
| | | |
| --- | --- | --- |
| No. | International Participant | Fee (full amount) |
| 1. | Presenter registration | USD 300 |
| 2. | Non-student participant | USD 100 |
| 3. | Workshop participant (Psychological Test Adaptation: Application in Research and Clinical Settings with Prof. Dragoş Iliescu) | |
| 4. | Executive session participant (with Prof. Gary P. Latham) | |
| 5. | Student participant | |
| | | |
| | | |
| --- | --- | --- |
| No. | Indonesian Participant | Fee (full amount) |
| 1. | Presenter registration |  IDR 3,500,000 |
| 2. | Early bird (until 15 June 2018) |   IDR 3,000,000 |
| 3. | Participant |  IDR 1,000,000 |
| 4. | BINUSIAN Student Participant and BINUS Associate Faculty Member | FREE |
| 5. | Workshop participant (Psychological Test Adaptation: Application in Research and Clinical Settings with Prof. Dragoş Iliescu) | |
| 6. | Executive session participant (with Prof. Gary P. Latham) | |
The fee includes conference program kits, meal during the conference, and certificate.
Traveling and accommodation fees are excluded.
Publication:
In conjunction with ICEED BINUS 2018 conference parasol, all of the manuscripts that have been accepted after reviewed and presented in this ICOP conference will be published in the IOP Conference Series: Earth and Environmental Science. Environmental Science covers human identity and existentialism within the social system with its environmental wisdom. IOP Conference Series is indexed in Scopus and  Web of Science/ISI Thomson Reuters/Clarivate Analytics (Conference Proceedings Citation Index). It is an open access publication; all articles are free to read and download in perpetuity.
Confirmed publication indexed in:
 Workshop
WORKSHOP TITLE: Psychological Test Adaptation: Application in Research and Clinical Settings
This 1-day workshop serves as an introduction to the latest standards in testing and assessment, from a research perspective of test adaptation methods. It thus serves a two-fold purpose.The first part introduces participants to conceptual and statistical methods for translating and adapting tests from one language to another. It uses practical examples of adaptations conducted in non-English speaking countries to exemplify the application of the ITC Guidelines on Adapting Tests, and the 2014 Standards for Educational and Psychological Testing (APA, AERA, NCME, 2014). This first part will attract participants who use tests in research and applied settings, and are interested in developing their own tools or thoroughly evaluating existing Arabic tools.The second part introduces participants to best-practice guidelines in testing and assessment, discussing how culturally adequate testing portfolios or repertoires may be constructed in countries where test development is still emerging. Interested participants include all professionals who use tests (ranging from rating scales, to cognitive and personality tests) in public or private settings.
The goals of this workshop are twofold. First, we aim to equip attendees with the technical knowledge and basic skills needed for adapting tests into Indonesia. Second, we aim to empower attendees to think strategically at the manner in which psychological assessment is conducted and the manner in which it may be improved on the short-term with even minute efforts, through such approaches as the proper combiations of adequate psychological instruments, training for competent test users and publicity towards informed clients.
The workshop is intended to take 8 hours, in 4 2-hours sessions (2 sessions, i.e. 4 hours, before lunch, and the same after lunch).
No pre-workshop preparation is required. The workshop will be conducted in a face-to-face manner and provided materials and expected interactions will be paper-and-pencil. (Dragoş Iliescu)
Committee
Steering Committee
Dr. Johannes A. A. Rumeser, M.Psi.
Dra. Corina D. S. Riantoputra, M.Com., Ph.D.
Prof. Tirta Nugraha Mursitama, Ph.D.
Dr. Lili Yulyadi
Moondore Madalina Ali, Ph.D.
Dr. Yosef Dedy Pradipto, M.Si.
Muhammad Nanang Suprayogi, Ph.D.
Dr. Istiani Chandra, M.Psi.
Raymond Godwin, S.Psi., M.Si.
Organizing Committee:
Chair:
Dr. Juneman Abraham
Secretary:
Esther Widhi Andangsari, M.Psi.
Antonina Pantja Juni Wulandari, S.Sos., M.Si
Treasurer, Logistic, Equipments:
Dra. Lisa Ratriana Chairiyati, M.Si.
Carla Adi Pramono, M.Psi.
Yan Andre Peranginangin, M.Psi.
Scientific Presentation Sessions & Book of Programs:
Angela Dyah Ari Pramastyaningtyas, Ph.D.
Rani Agias Fitri, M.Si.
Aryo E. Nugroho, S.Psi., M.Sc.
Nangoi Priscilla Francis, M.Psi.
Rahmanto Kusendi Pratomo, M.Psi.
Pingkan C. B. Rumondor, M.Psi.
Baydhowi, M.Si.
Photo Documentation:
Drs. Wing Ispurwanto, M.B.A., M.Psi.
Carolus Suharyanto, M.Si.
Liaison Officer:
Anggita Dian Cahyani, M.A.
Katarina Ira Puspita, M.Psi.
Greta Vidya Paramita, M.Psi.
Relationship, Marketing, & Knowledge Management:
Budi Sulaeman, M.Psi.
Febriani Priskilla, M.Psi.
Andrea Prita Purnama Ratri, S.Psi.
Supported by:
Nationwide University Network in Indonesia (NUNI, www.nuni.mobi)
Asosiasi Penyelenggara Perguruan Tinggi Psikologi Indonesia – Chapter of Grater Jakarta (AP2TPI, www.ap2tpi.or.id)
Contact
Psychology Department, Faculty of Humanities
Bina Nusantara University
BINUS Kampus Kijang
Jalan Kemanggisan Ilir III no. 45
Palmerah
DKI Jakarta 11480
Indonesia
Tel.: +62-21-5345830 ext. 2632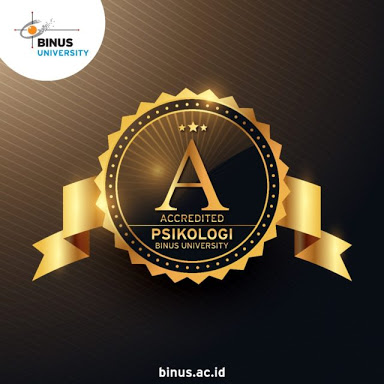 Previous titles related to humanities and social sciences published by IOP Publishing: