Pemusik, dokter, penulis, dan hampir semua profesi mengaku bahwa mereka merasa paling bahagia ketika sedang "larut" dalam aktivitas yang sebenarnya cukup melelahkan (menyita energi) namun mereka benar-benar sukai. Agak mengagetkan ya, karena selama ini seolah ada pandangan bahwa saat paling menyenangkan adalah ketika kita dalam kondisi rileks. Jika memang kebahagiaan ini bisa diperoleh dari hal-hal yang biasa kita lakukan, maka kondisi yang seperti apa yang bisa membuat kita pada the happiest moment?
Pada tahun 1961, Czikszentmihalyi meneliti tentang apa sih sebenarnya kebahagiaan itu, seperti apa kondisi bahagia itu? Oleh karena itu dia mencoba meneliti tentang apa sih yang membuat orang bahagia, keadaan seperti apa yang mendatangkan kebahagiaan, dengan mewawancara ribuan orang. Dari situ dia menyimpulkan lima hal dari jawaban-jawaban yang diberikan responden yang diwawancarainya.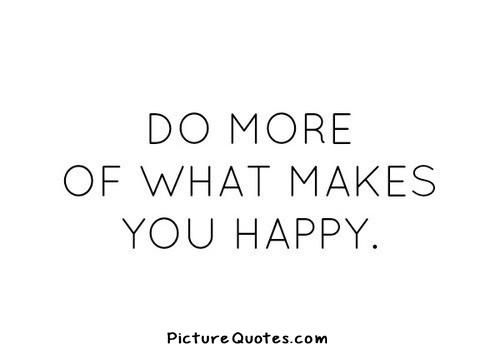 Sangat focus pada aktivitas yang dilakukannya
Aktivitas yang dipilihnya sendiri
Aktivitas tersebut tidak terlalu mudah namun juga tidak terlalu sulit
Dengan tujuan yang jelas
Ada feedback segera
Kelima hal ini yang kemudian disebut sebagai saat kebahagiaan terjadi, atau disebut FLOW. Ketika FLOW ini terjadi, tidak hanya seseorang merasa puas, bisa-bisa mereka lupa waktu dan lupa dengan diri karena terlalu larut dengan apa yang sedang dikerjakannya. The happiest momet!
So, what is preventing you to be happy?

Do what your love and love what you do!

#serimengenaldiri #selfimprovementseries
(inspired by: Krogerus dan Tschäppeler. 2011. The Decision Book. Profile Books LTD: London. )
(Tulisan ini juga ditulis dalam web pribadi penulis www.katagita.com)