Coba lakukan hal ini setiap hari, kalau ingin tambah bahagia!
Banyak cara sederhana untuk berbahagia. Tidak perlu mobil mewah ataupun keberhasilan menaklukkan dunia. Kebahagiaan tidak harus datang dari luar. Kita bisa "menciptakan"nya sendiri dengan cara-cara sederhana. Salah satu hal sederhana yang dapat kita  lakukan ialah melakukan hal baru setiap hari, selama sepuluh hari berturut-turut. Seperti jargon suatu iklan, "kesan pertama begitu menggoda..", kesan pertama (dari sesuatu yang baru pertama kali dilakukan) memang memicu emosi yang khas. Ternyata, kesan pertama bukan hanya menggoda, tapi juga terkait dengan meningkatnya kebahagiaan seseorang. Penelitian eksperimen Buchanan dan Bardi (2010) memperlihatkan bahwa kelompok yang melakukan satu hal baru selama 10 hari berturut-turut lebih bahagia daripada kelompok kontrol (yang tidak diberi instruksi apa-apa).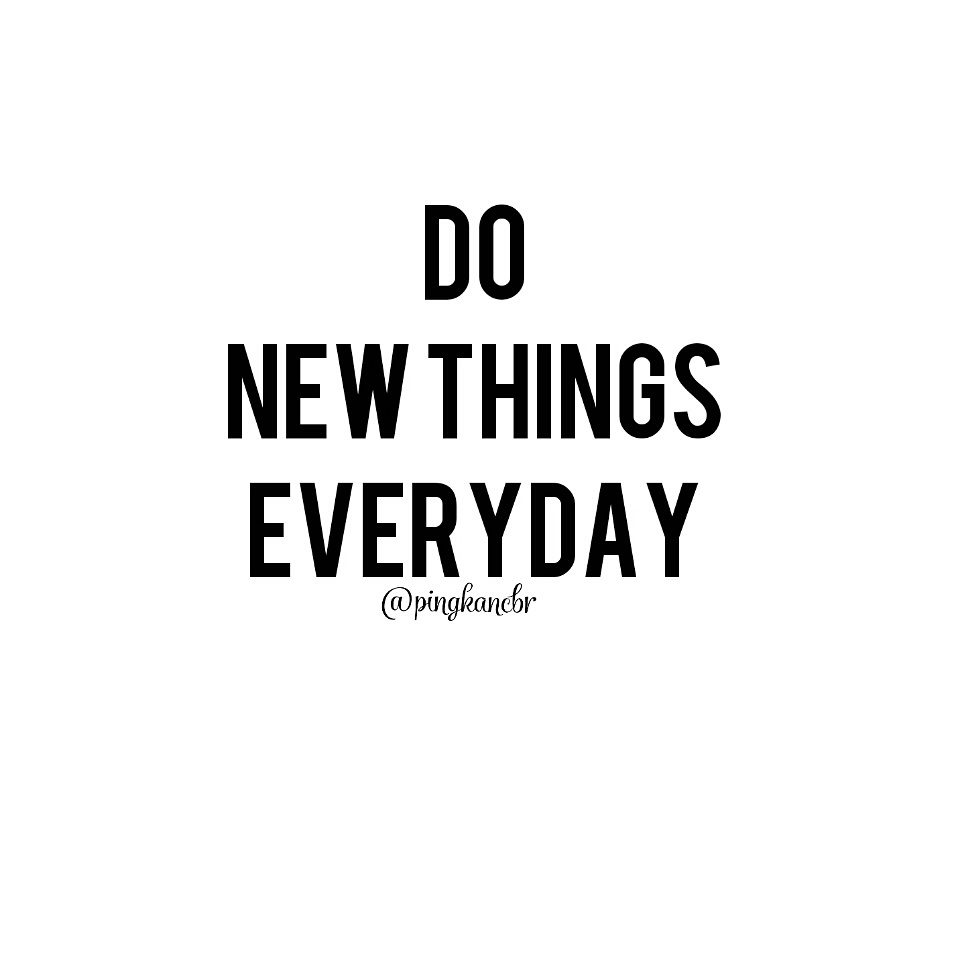 Penelitian Buchanan dan Bardi (2010) juga membandingkan orang yang melakukan act of kindness atau kebaikan kepada orang lain setiap hari, selama 10 hari berturut-turut dengan kelompok kontrol. Ternyata, kelompok ini pun lebih bahagia dibandingkan dengan kelompok kontrol. Jadi, apakah anda ingin tambah bahagia? Mungkin anda bisa merencanakan satu kegiatan yang belum pernah dilakukan untuk hari ini dan sepuluh hari ke depan. Mulai dari mencoba masak masakan baru, pergi ke tempat baru, membaca e-book yang belum pernah dibaca, menulis blog, atau ajak bicara orang sebelah di kereta/bus. Selain itu, anda juga bisa merencanakan hal-hal baik untuk dilakukan setiap hari. Bisa dengan membantu teman menyebrang jalan, memberi sedekah, atau sekedar membantu teman mengangkat tasnya yang berat.
Sepuluh hari lagi kita akan sampai di penghujung tahun ini, tanggal 31 Januari 2016. Saat yang tepat untuk berhenti sejenak dan berefleksi. Apakah saya sudah lebih berbahagia? Apakah saya puas dengan kehidupan yang saya miliki sekarang? Kalau jawaban anda adalah "iya", mungkin membentuk kebiasaan "coba hal baru tiap hari"  dan "berbuat baik tiap hari" bisa jadi salah satu resolusi tahun baru 2017 anda.
Note: tulisan ini adalah pengembangan dari posting di Instagram penulis: @pingkancbr.
Referensi:
Buchanan, K. E., & Bardi, A. (2010). Acts of kindness and acts of novelty affect life satisfaction. The Journal of Social Psychology, 150(3), 235-7. Retrieved from http://search.proquest.com.ezproxy.lib.rmit.edu.au/docview/741064038?accountid=13552
Tentang penulis:
Pingkan C. B. Rumondor, M.Psi., Psikolog ialah seorang psikolog klinis dewasa yang tertarik dengan isu hubungan romantis baik pacaran maupun pernikahan, serta trauma. Telah mengikuti workshop Couple and Family Therapy, serta sertifikasi terapis EMDR, dan sertifikasi alat ukur kepribadian Lumina. Bisa dihubungi di prumondor@binus.edu.