Kunjungan Studi Banding Universitas Achmad Yani, Cimahi.
Senang sekali beberapa waktu yang lalu, tepatnya hari Rabu, 16 November 2016 Lab Psikologi Kedatangan tamu dari kota tetangga kami, yaitu dari Bandung, tepatnya di daerah Cimahi, berkunjunglah Tim Lab Psikologi Universitas Achmad Yani (Unjani) ke kampus kijang, Binus University. Maksud dan tujuan tim lab psikologi dari Universitas Achmad Yani adalah untuk mendapatkan knowledge mengenai operasional lab psikologi di binus dan fasilitas apa saja yang kami miliki.
Kurang lebih jam 10 pagi tim dari UNJANI sudah touchdown di kampus kijang. Kami menyambut mereka di kelas B101, dan saling berkenalan dengan satu sama lain. Sesi pertama dari studi banding ini diisi dengan pembukaan oleh Bpk. Raymond Godwin selaku ketua jurusan, Ibu Esther W. Andangsari selaku kepala lab psikologi dan para staff dan coordinator serta perwakilan aslab.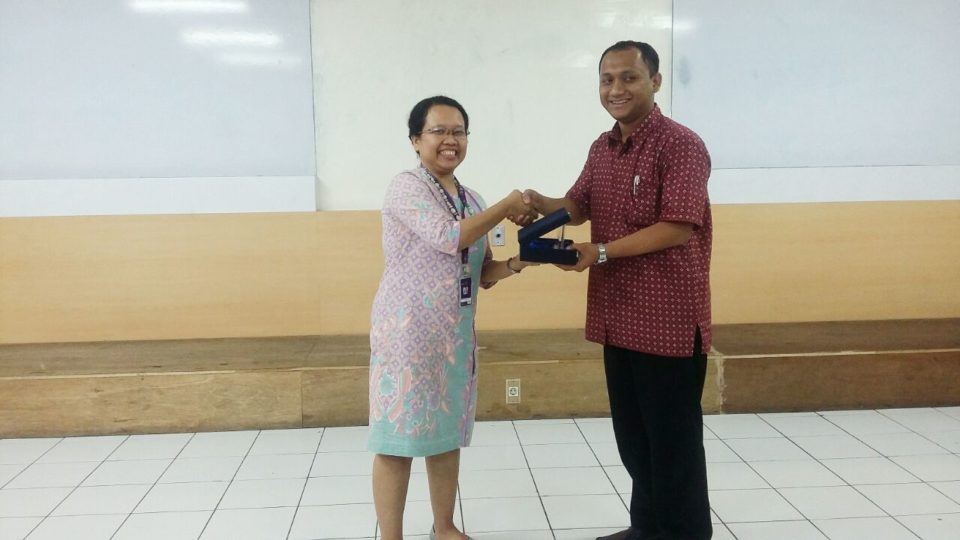 Diskusi berlangsung sangat hangat, membicarakan mengenai struktur organisasi lab, fasilitas lab, cara perekrutan asisten lab dan job desc dari semua individu yang bekerja di lab psikologi. Diskusi berlangsung selama kurang lebih 1 jam. Setelah itu, Tim dari UNJANI di ajak berkeliling Kampus anggrek untuk melihat fasilitas ruang komputer yang dimiliki BINUS yang biasanya digunakan sebagai kelas praktikum mata kuliah statistics for psychology.
Sekitar pukul 1 siang, para tamu kembali ke kampus kijang dan menikmati santap makan siang. Agenda selanjutnya adalah tour melihat ruang lab psikologi dan semua fasilitas yang dimiliki. Tim dari UNJANI terlihat sangat senang dan enjoy dalam diskusi mengenai lab, fasilitas lab dan kegiatan rutin lab. Tidak lama setelah itu, kami mengaja tim lab psikologi UNJANI untuk bertemu dengan semua struktural jurusan dan diskusi pun berlanjut.
Tepat jam 4 sore, akhirnya kami menutup acara hari ini dengan berfoto bersama dan saling bertukar cinderamata.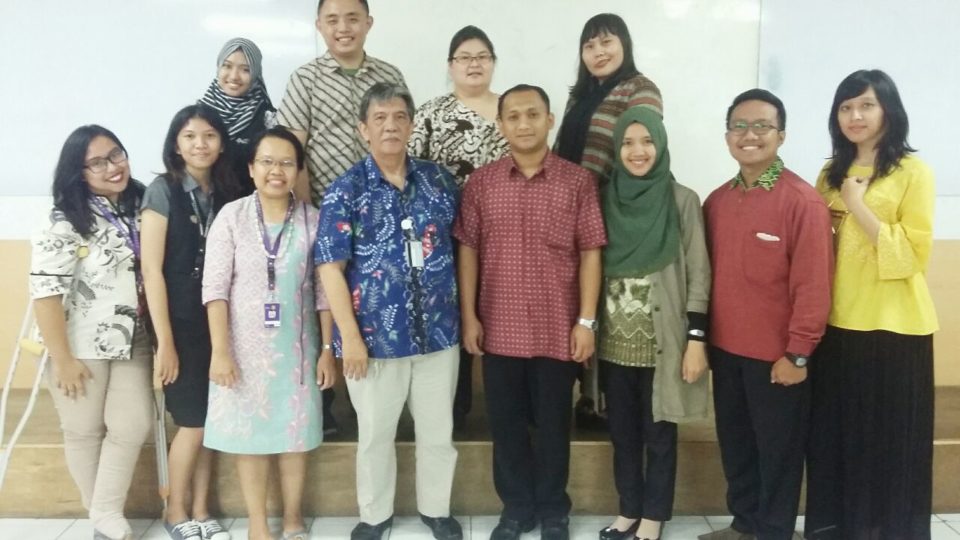 senang sekali kami dapat menjadi host yang baik untuk rekan-rekan dari UNJANI. semoga bisa berkunjung lagi dan kami dapat menjadi tuan rumah lagi untuk universitas-universitas yang ingin berkunjung, belajar bersama dengan tim lab psikologi.
We are so happy to be able to welcome you in your humble 'home'.